How to Prevent Hair Loss and Other Scalp Problems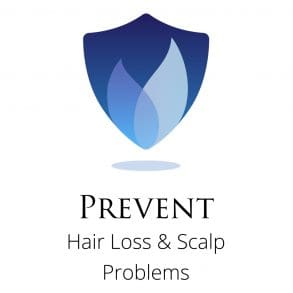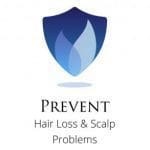 The foods we eat, our exercise routines, day to day stress in our lives…what do these all have in common? Many of us have the goal of creating a longer, healthier life. Anti-aging creams, eye-firming complex, rejuvenating masks, and wrinkle serums prevent the signs of aging for as long as possible. Yet, it's easy to overlook our hair and scalp until something is wrong and symptoms like flaking, itch, excessive shedding, or hair loss show up.
Prevention: No Longer Just for Your Body and Skin
At Jeffrey Paul's Hair and Scalp Specialists, we help men, women, and children trying to CORRECT their scalp symptoms like flaking, itch, and excess shedding. We also treat guests whose hair loss has progressed to the point of needing RESTORE.
Most commonly, we hear the following from these guests:
"I wish I would have been more focused on my hair and scalp sooner."
"I wish I would have taken better care or sought help faster."
"I didn't know this existed. I wish I would have known about Jeffrey Paul's sooner."
If you are not dealing with any symptoms or have a full head of hair, you are in the best position to maintain a balanced, healthy scalp. Take steps now to keep your hair looking beautiful, healthy, and strong.
The Process of PREVENT
As a part of our CPR for your hair and scalp, our team of certified trichologists will take the first step of PREVENT: evaluating your current hair and scalp care routine. This is done by evaluating key contributing factors like:
How are you maintaining your hair?
What products and tools are you using?
Do you have a history of hair loss in your family?
Are you taking certain types of medications?
Next, we identify the true health of your scalp by looking at oil, hydration, and pH levels.
Finally, we create a customized protocol based on your results and needs—whether you need to maintain health, prevent hair loss, or treat specific scalp problems. The protocol is designed to properly exfoliate and cleanse the scalp of bacteria and other impurities identified in our evaluation while further strengthening your hair with the balanced nutrition it needs.
We do all this with one goal in mind: to maintain a balanced scalp and prevent against the signs of aging—by keeping your hair beautiful, healthy, and strong.
Are you ready to begin the process of PREVENT? Your next step is Discovering the Health of Your Hair and Scalp.