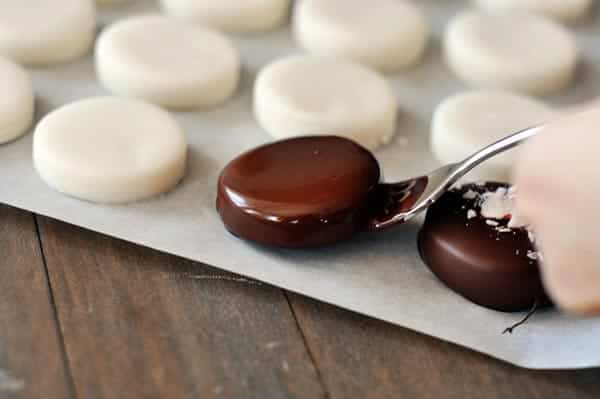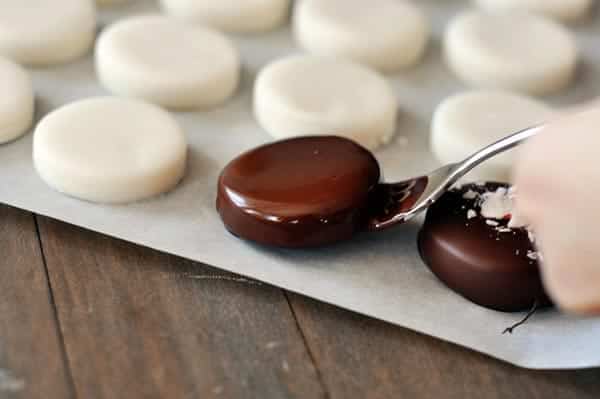 Temptations are all around us, and the temptation of sweets always seems to be the worst when you are working towards a goal of eating healthy. But completely eliminating the "sweets" food group is not necessarily good for your diet either.
With that being said, there are sweets you can make at home. This way you know exactly what is in what you're eating. And, you can make sure it's a healthy sweet temptation.
Try making these tasty peppermint patties:
Ingredients:
1 ½ cup organic coconut oil
¼ cup raw honey
3 drops peppermint essential oil
1 cup dark or semi-sweet chocolate chips
1 candy cane, crushed
Directions:
Whip solid coconut oil, raw honey, and peppermint essential oil together with hand mixer. The whipped filling should be white and fluffy when complete.
Refrigerate whipped filling for about five minutes.
Use a small scoop or measuring spoon to make small mounds of mint filling. Press down with spoon or finger to make a flat shape.
Place each piece on sheet of parchment paper on top of cookie sheet. Return mints to freezer until ready to coat with chocolate.
In small saucepan or double boiler, gently melt chocolate chips over low heat.
Take mints out of freezer. Use fork to dip each piece in melted chocolate. Place on top of cooling rack.
Sprinkle crushed candy cane immediately after coating.
Put chocolates back in freezer to cool until hardened. Serve chocolates immediately or store in refrigerator until you are ready to eat them.
If you have a recipe you would like to share, please comment below. Otherwise for more health and wellness tips and recipes, sign up for my blog update here.
Remember…Beauty Begins Within