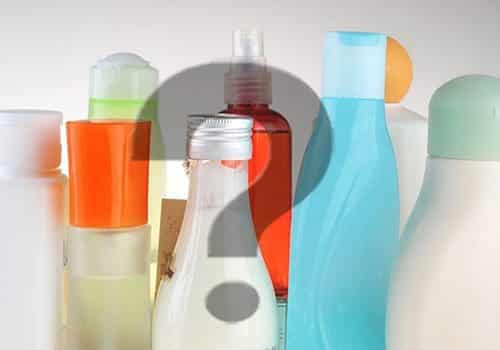 Protein, Protein, Protein! Every product today seems to talk about protein. Why is this and are all proteins created equally?
Hair is made up of 97% protein. So protein in hair is extremely important especially when it comes to repairing damaged hair. Think of hair as being very similar to a road… the smoother the road the better. 9 out of every 10 guests who come in, both at my salon as well as at all salons, have some form of damaged hair and thus all of those guests desperately need protein in their hair.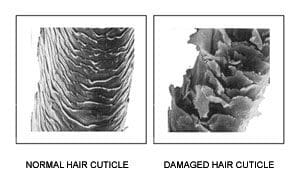 Damaged hair is caused by a few different factors including: mechanical stress factors (hot styling tools), chemical stress factors (color services) and climatic stress factors (sun/chlorine). With this damage the hair is left dry, tangled and broken. By placing the right protein into the hair the protein acts to repair hair and make hair once again smooth.
There are two factors I looked at when formulating my Beautiful Hair Protein Treatment: Type of Protein (size of molecule) & Percentage of Protein. These two factors determine how long it will take for the protein to work as well as how much repair will be made to the hair.
For my Protein Treatment we used the highest quality Silk Amino Acid Protein. Here are the three most commonly used proteins found in products.
Hydrolyzed Wheat Protein
Silk Amino Acid Protein
Human Hair Keratin Protein


Protein needs to not only bond to the cuticle of hair, but also penetrate to the cortex of hair to offer the greatest repair. The reason we selected Silk Amino Acid Protein was because the size of the molecule is the perfect size to penetrate and repair the cortex of the hair within 3 minutes. The bigger size protein (Wheat Protein) is too big to penetrate the cortex of hair thus not allowing for it to rebuild the structure of damaged hair.  Whereas the smaller size protein (Keratin Protein) is too small which means that it either would flush through hair – not bonding and repairing or would take 15 plus minutes to penetrate and bond to the cortex of the hair – which, for most guests is too long!
After extensive research it was found that 12% protein offered the maximum amount of absorption (repair) into the hair. Any greater percentage offered no greater results and less of a percentage the results were not as beneficial.
So how do you know you have 12% protein in a product – Look for it in the top 3 listed ingredients on the label of the product.
Check back next week for my video on how to correctly use the Protein Treatment. Using it every time you shampoo will repair your hair and give you the best possible results!
For more information on step by step use of my personally formulated Beautiful Hair Care System take a look at my maintenance guide!
Remember…Beauty Begins Within