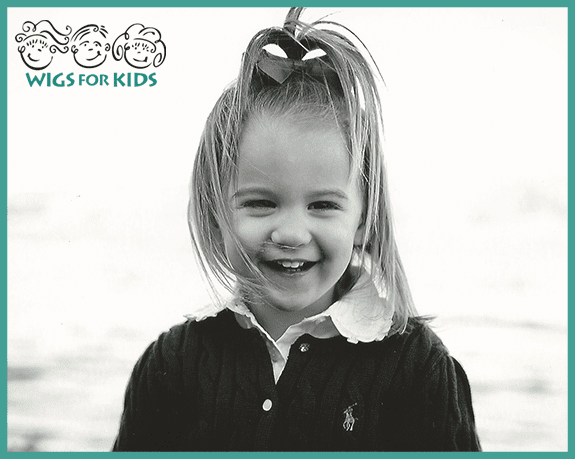 The moment a child begins losing their hair can be a life changing experience. That experience touched my heart years ago when I began Wigs for Kids, and continues to touch my heart and the lives of others every single day. Working with children who have lost their hair has taught me that every child deserves to look, and feel normal.
And now I'd like to introduce you to Julia, who has shared her story so that you may havw that same experience. Julia is a 3-year-old Wigs For Kids recipient, who was diagnosed with Alopecia  Totalis, a form of hair loss resulting in the loss of all hair on her head. A smart and bubbly girl, Julia has not allowed her hair loss to get in her way. She is certainly a spirited gift from above. Receiving a hairpiece has provided a feeling of normalcy and acceptance among her peers. Julia's hairpiece will allow her to continue to swim and go horseback riding without a fear of her hairpiece falling off.
Because of donations of hair, time, and money to this non-profit organization, Wigs for Kids was able to provide Julia with a custom hairpiece at no cost. The holiday season is a time of giving, and I would like to encourage you all to donate to Wigs for Kids this season so that we can help even more children to live their lives feeling beautiful, and normal, every day.
If you would like to make a donation, you can do so here. If you know someone who needs Wigs for Kids help, please direct them to their website here.