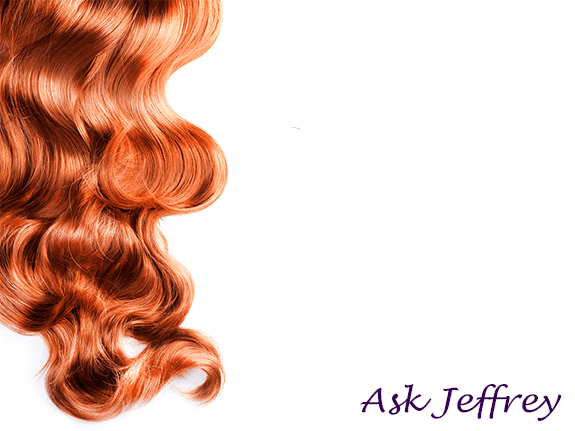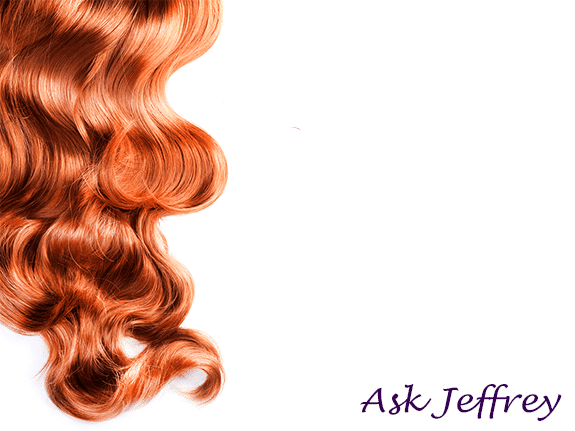 "Jeffrey, I have made the decision to proceed forward with a hair solution. Before I do so my biggest question is which hair is better for me Human Hair or Synthetic Hair?" ~ Jackie L.
This is not only an excellent question, but the answer is also very important in order to make the best selection for your hair loss solution. Let me take you through some of the details of the two types of hair as well as the Pro's and Con's of both. 
Synthetic Hair
Synthetic hair (man-made hair) can be made of one of four types of materials or a blend of materials including: nylon, monocrylic, PVC, and polyester. Monocrylic and PVC replacement hair are both easy to maintain, so Hair Additions created with that type of hair will require less energy and time on your part. They are also lighter in weight than human hair. Polyester and nylon will hold their wave to the end of time, and color also attaches well to nylon. Polyester hair has more longevity than monocrylic, but not as much nylon. Nylon is the most expensive, with polyester, monocrylic, and PVC following in that order.
Synthetic doesn't fade as quickly or lose its wave as fast as human hair does. However, if it's not made properly, Synthetic hair can look artificial. Keep in mind that this option will never be as natural looking or feeling as human hair. Here are some basic advantages and disadvantages to synthetic hair that are important to understand:
| | |
| --- | --- |
| Pro: | Con: |
| Does not fade | Cannot change color |
| Does not lose curl pattern | Does not reflect sunlight (can begin to look dull) |
| Lightweight | May be affected by heat and cold |
| Sheds less | Can be difficult to blend with existing hair |
| Comes in a variety of styles | Tangles easily if used in strands longer than 10 inches |
| | Less natural looking and feeling |
Natural Human Hair
Human Hair comes from three geographic areas – Europe (mostly the countries of the former Soviet Union), China, and India, and it comes in several grades. European hair – often marketed as "genuine European hair" – commands top dollar. One of the reasons for this is that the diameter of the hair is closest to the diameter of Caucasian hair, whose wearers are demanding the product. But the cost of it is also very much related to the difficulty in obtaining it. Because it is not as common for European women in certain countries to indulge in visits to a salon (as it is for their Western counterparts), the hair is virtually untreated, unprocessed, and is considered "virgin" hair. "Virgin" hair is the most stable and the highest quality hair available.
Chinese hair is darker, straighter, and coarser – due to the thicker hair shaft – than European hair, and there is a lot of it available. To turn it into usable hair, however, it has to be stripped of most of its outer cuticle layer. This, unfortunately, makes the hair shaft thinner, dryer and more brittle. To restore the hair's resilience and sheen, it must be coated with silicone. The silicone isn't permanent. It washes off the hair shafts after a few shampoos.
Indian hair has a slight wave to it and, because of genetic similarities, it's very similar in both color and hair shaft diameter to that of various types of Caucasian hair. Also, when it is treated correctly in processing, it brings about the accommodating attributes, is closest to some Caucasian hair in terms of shine and texture, and can be more durable and easy to care for.
There are also advantages and disadvantages to using natural replacement hair.
| | |
| --- | --- |
| Pro: | Con: |
| Can be treated/maintained like your own hair | Can be expensive depending on type, grade and availability |
| Has excellent color blend ability/flexibility | Can be slightly heavier than synthetic(can begin to look dull) |
| Has good movement, body, stylability | Can shed faster than synthetic |
| Can be permed and retextured | Has limited variety |
It's important that your specialist deals with a reputable company in ordering your replacement hair. If your specialist has any question regarding outcome after ordering hair of certain color, texture, and other characteristics, he or she can request what is called a "hair approval" so that a small sample can be sent in advance for you to examine together.
If you would like to learn more about the right solution for your individual hair loss please email or call me to set up a private and personal consultation with one of my consultation specialists. Or to get your free copy of my Personal Hair Loss Evaluation eBook Guide, which helps determine your loss and best-personalized solution, all you need to do is sign up for my blog.
Remember…Beauty Begins Within