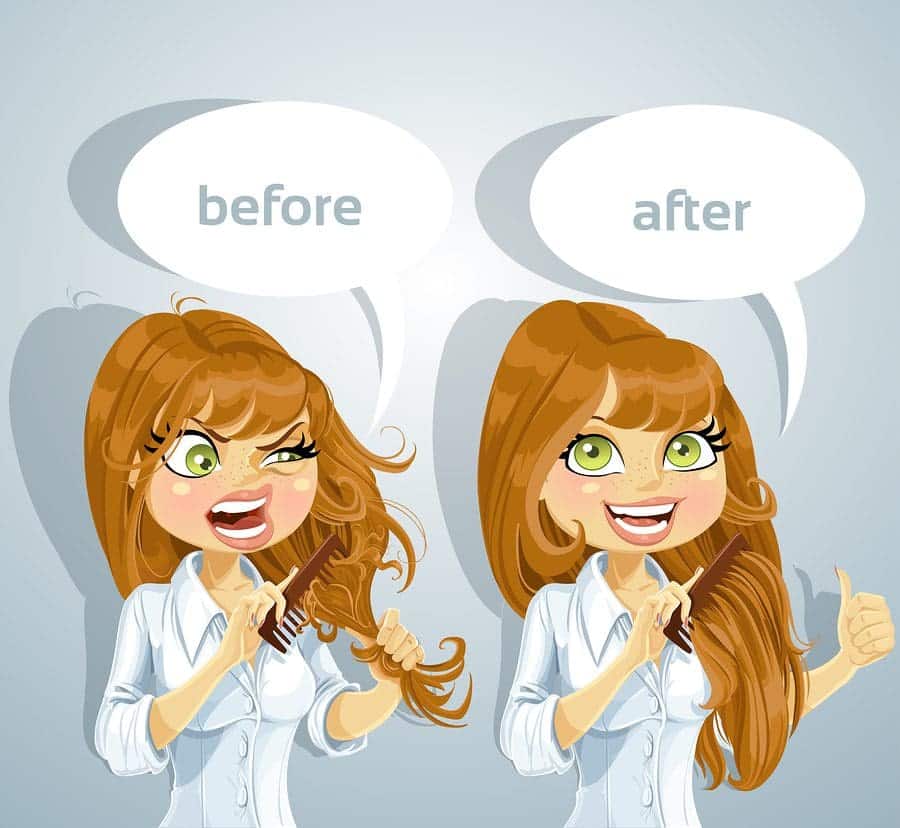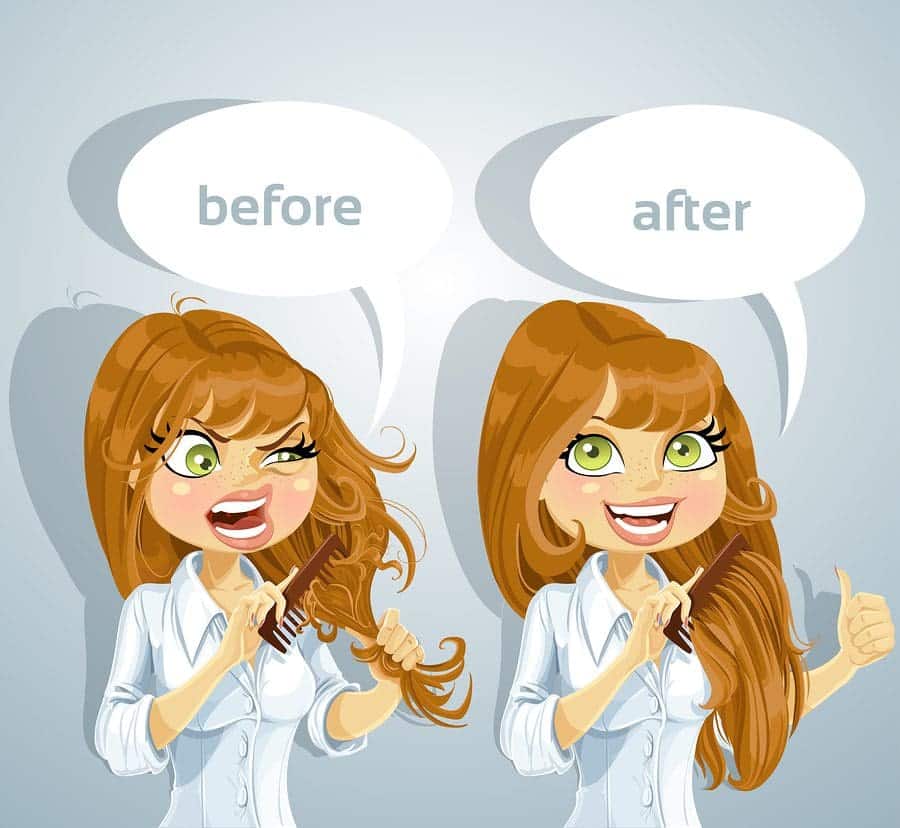 Tangles in a hair system can be a mess, and one that can lead to breakage, damage and hair loss.  Here is a list of 5 of the most common causes – and solutions – of tangles in hair systems (and growing hair too!).
Excessively Hot or Cold Water: Always use 

lukewarm

 water when washing your hair replacement system.
Friction: Generally around the neck line on wigs or in permanent hair replacements. This is caused from rubbing on the pillow at night or on collars of shirts, blouses, jackets or scarves. Constant friction damages the hair and opens the cuticle which leads to excessive tangling.

Solution: If tangling from excessive friction occurs, comb it out immediately and gently with a wide tooth comb or wet brush, using a small amount of our Step 5 Spray Conditioner. Try using a silk or satin pillowcase to avoid the friction of cotton pillowcases. 
Chlorinated Water: Found in swimming pools, city water and well water. Chlorine is extremely alkaline and not only bleach out color, but also opens up the cuticle layer of the hair shaft increasing the chances of tangling. It is imperative to use a shower filter at all times and avoid chlorine whenever possible.

Solution

: If you must go swimming in chlorinated water, immediately rinse your hair when leaving the pool, then gently shampoo and condition with the Beautiful Hair Care products.
Alcohol: Found in styling aids and other hair products. Most hairsprays contain a lot of alcohol which is very drying and over time, will open the cuticle layer, increasing the chances of tangling.

Solution

: Only use products that are recommended by Jeffrey Paul Salon. These products have been tested to make sure that, when used properly, they do not dry out hair. It is also important that the Beautiful Hair Care system is preformed at least once per week to help clean and repair hair from styling products, tools or environmental factors.
Over Conditioning: Although you may think you are helping to eliminate matting, too much conditioner can actually swell the hair causing the cuticle layer to remain open.

Solution

: Avoid using too much conditioner, apply it onto your palms and fingertips first, and then apply it to your hair keeping the conditioner away from the root and base area of your hair, and then rinse the conditioner thoroughly.
My goal is to make sure your hair system looks as natural as possible, lasts as long as possible and that you are able to achieve the styling results you want, on your own. For more tips on how your hair on how to take care of your hair systems, as well as some commonly asked questions Click Here. And for more weekly tips on Beauty, Inspiration, Hair Loss Solutions and Health & Wellness sign up for my blog.
Remember…Beauty Begins Within
Remember…Beauty Begins Within