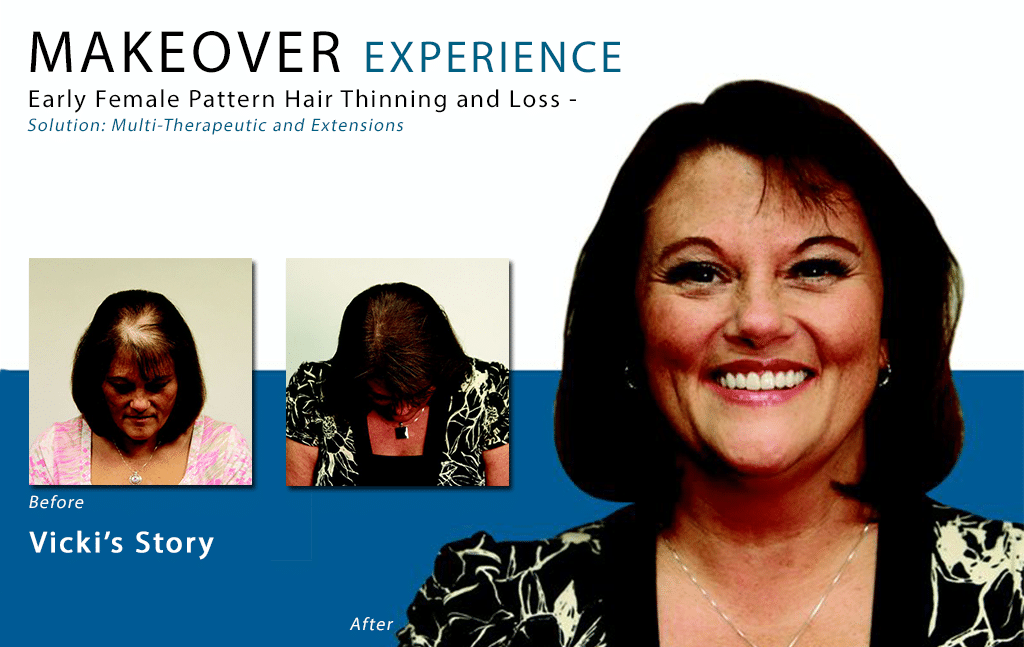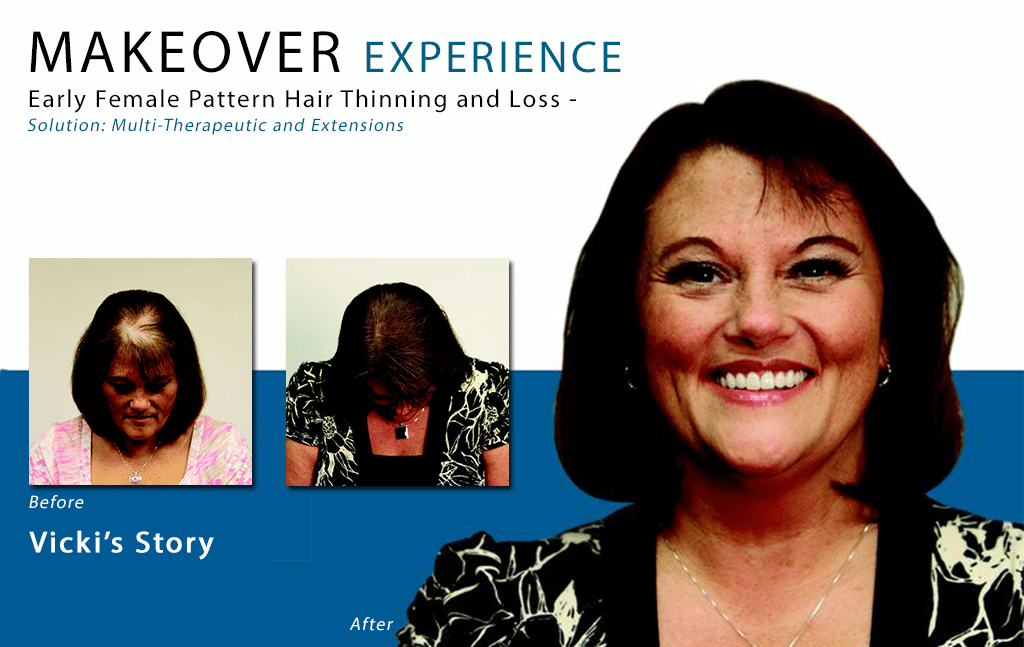 "My experience with this whole process has been amazing! I can't tell you how much my self esteem is up and how happy this has made me. It just means so much!" –Vicki
Vicki, a very good friend of mine, was at a crossroads. The 55 year old dental assistant had tried finding solutions to her hair thinning and loss – including wigs. But nothing seemed to give her the natural look she wanted. She made a choice to get a professional assessment of her hair thinning and loss and to find solutions that would work for her.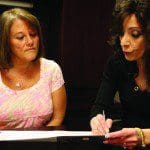 Consultation:
At my Salon, the first step, for Vicki, was to meet with one of my  consultants who evaluated her hair as well as her thinning and loss. We use two categories when defining the level of hair loss. First is diffusion, which indicates the percentage of thinning. Next is the pattern, which includes the extent of the thinning area.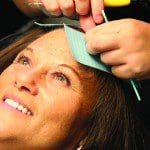 Evaluation & Assessment:
For Vicki, we recommended the patented non surgical process of Hair-by-Hair addition. This process takes two Cyberhairs and secures them with one single growing hair to give hair a 400 percent increase in area treated.
Recommended Solution:
The steps we took to provide lasting results included laser light therapy to stimulate blood flow and strengthen hair follicles, a topical treatment with proper nutrition to strengthen and nourish hair and colored creams and pressed powders to conceal the exposed areas.

Once the treatments where started we discussed hair color, texture and pattern that works best with Vicki's face shape. For Vicki's heart-shaped, warm toned face, we colored her hair dark brown and parted it to the side to really make her hair look full and healthy.

If you're experiencing symptoms similar to Vicki or if you would like to learn more about the right solutions for your individual hair loss please email or call me to set up a private and personal consultation with one of my consultation specialists. Or to get your free copy of my Personal Hair Loss Evaluation eBook Guide,which helps determine your loss and best personalized solution, all you need to do is sign up for my blog!
Remember…Beauty Begins Within