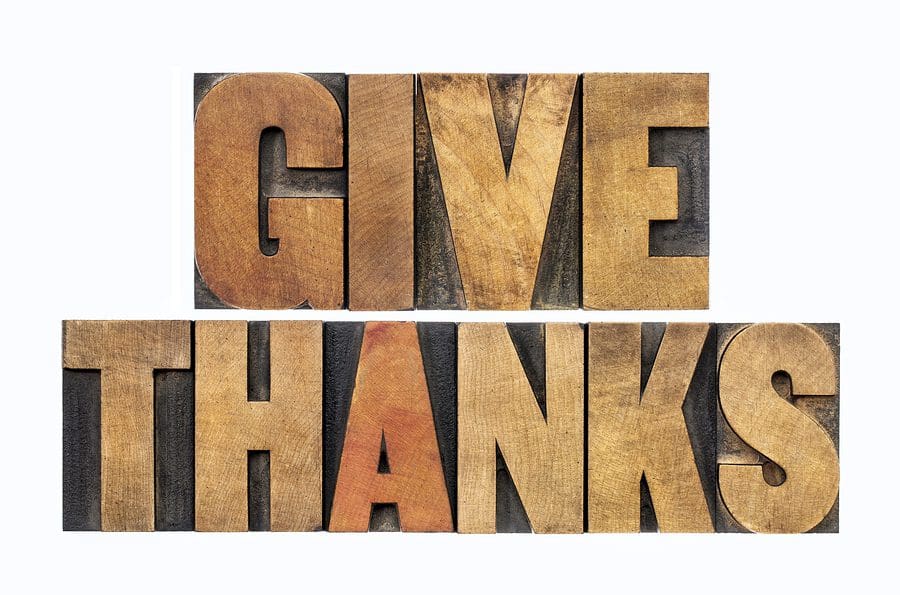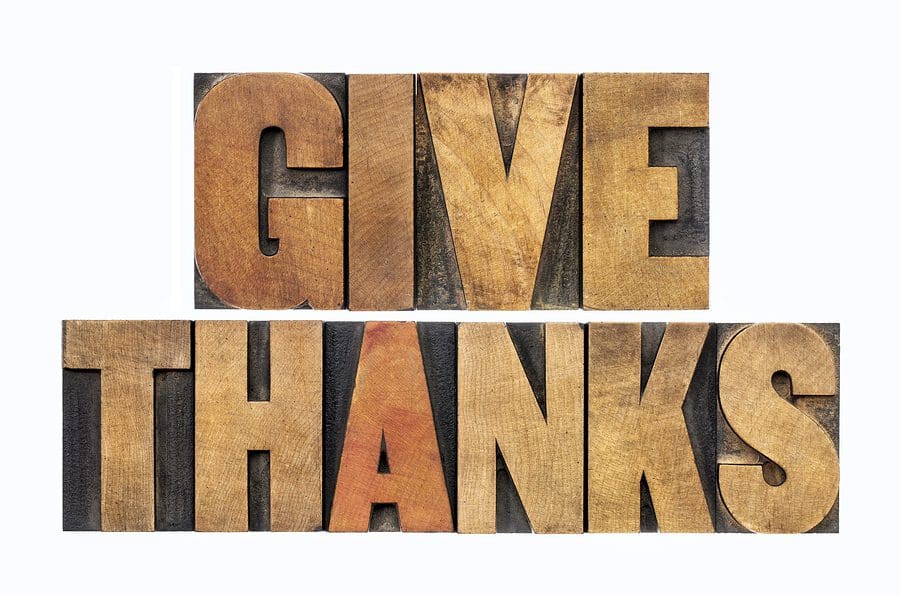 All of us know that in the month of November we celebrate the Day of Thanksgiving…but what about the other 364 days of the year???
Do you celebrate Thanksgiving each and every day? You would if you understood the "Gift of Thanksgiving" and its power to overcome difficulties, depression, anxiety, disappointment, failures and so much more that we are faced with each day of our lives.
Giving thanks is easy when everything is good, going our way or when we get what we want. The true power and the life changing aspect of giving thanks is finding the powerful discipline to give thanks  even in the midst of life's challenges. It is not that we are giving thanks for the challenge, but instead giving thanks that God loves us so much that even in the midst of the challenges He is by our side and IS working all things together for the good.
This discipline needs to be practiced with great diligence to see it change storms into calm seas and failures into successes. The choice to discipline our thoughts and our words – to be thankful for not what is seen but rather what is hoped for – activates our faith and gives God the praise and thanks in Him rather than in the things of this world or the circumstances of our life.
So this year as you sit down and give thanks… remember to give thanks for not only the good that you see, but also that which is unseen, and being worked out, by God, for the Good! By doing this, every day, you unleash the true "Gift of Thanksgiving!"
                  "Summing it all up, friends, I'd say you'll do best by filling your minds and meditating on things true, noble, reputable, authentic, compelling, gracious—the best, not the worst; the beautiful, not the ugly; things to praise, not things to curse. Put into practice what you learned from me, what you heard and saw and realized. Do that, and God, who makes everything work together, will work you into his most excellent harmonies." (Philippians 4:8, 9 MSG)
Remember…Beauty Begins Within