Every Child Deserves A Good Night
A good night's sleep is fundamental to good health, academic performance, and a positive way of living. Unfortunately, too many children in Lorain County and surrounding counties sleep on a cold hard floor or other uncomfortable conditions each night. Good Knights is doing their best to help to alleviate that problem one bed at a time.
The organization strives to provide some of the community's most vulnerable children with a warm and safe place to lay their heads. Good Knights works with non-profit agencies, churches, and first responders in Lorain County to identify children who need a better place to dream. From raw material to delivering the custom-made beds with mattresses, sheets, pillows, comforter, and the child's very own teddy bear – all at no cost to the families who are in need.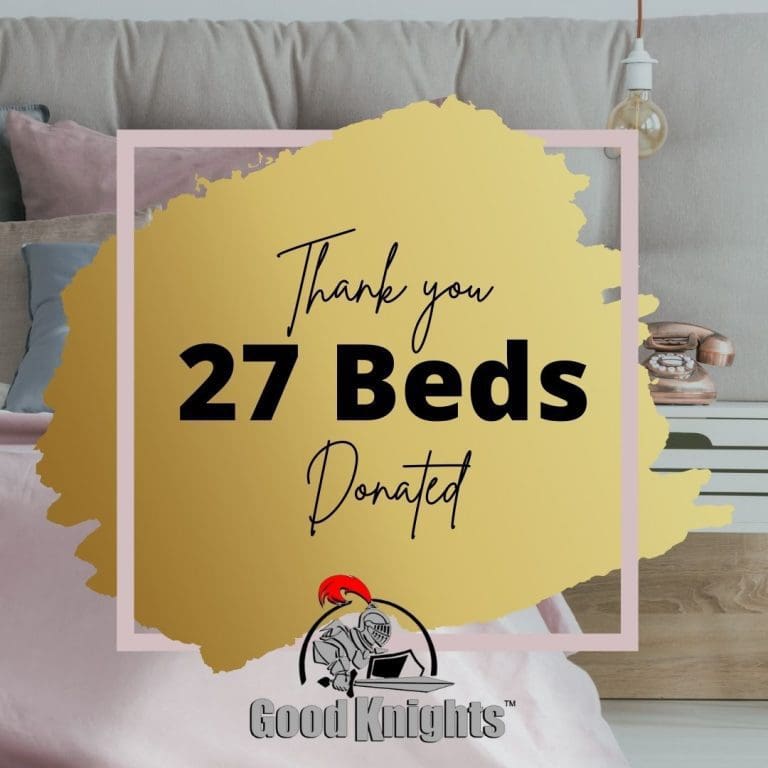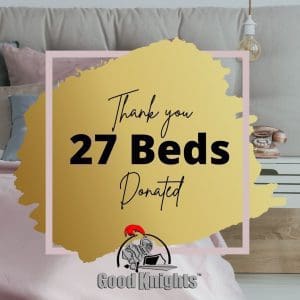 DECEMBER UPDATE: Our company promised to match 100% of donations up to $2,500. So we are extremely pleased to announce that combined with our guests' generous donations and our matching contributions, we will be donating over $5,500 to Good Knights, which will provide 27 new beds. This holiday season, twenty-seven children will be able to snuggle up in their new beds instead of on a cold hard floor. Thank you for making this possible for those twenty-seven children!
How Can You Help?
Last month our team spent a day building and delivering beds with Good Knights. Each bed, including a custom-built frame, mattress, sheet set, comforter, pillows, and stuffed animal, costs $200. In November, our team has set a goal to provide 25 beds for children in need. We need your help! Our company has decided to match 100% of any donation to Good Knights made through our center. So whether you would like to financially donate a bed or a pillow, know that your donations will be doubled and brings us one step closer to helping another child get a good night's rest!
Donate $20 = Bottle of Shampoo & Conditioner
Donate - $50 = Hair Maintenance Tools
Donate $200 = Complete Product Package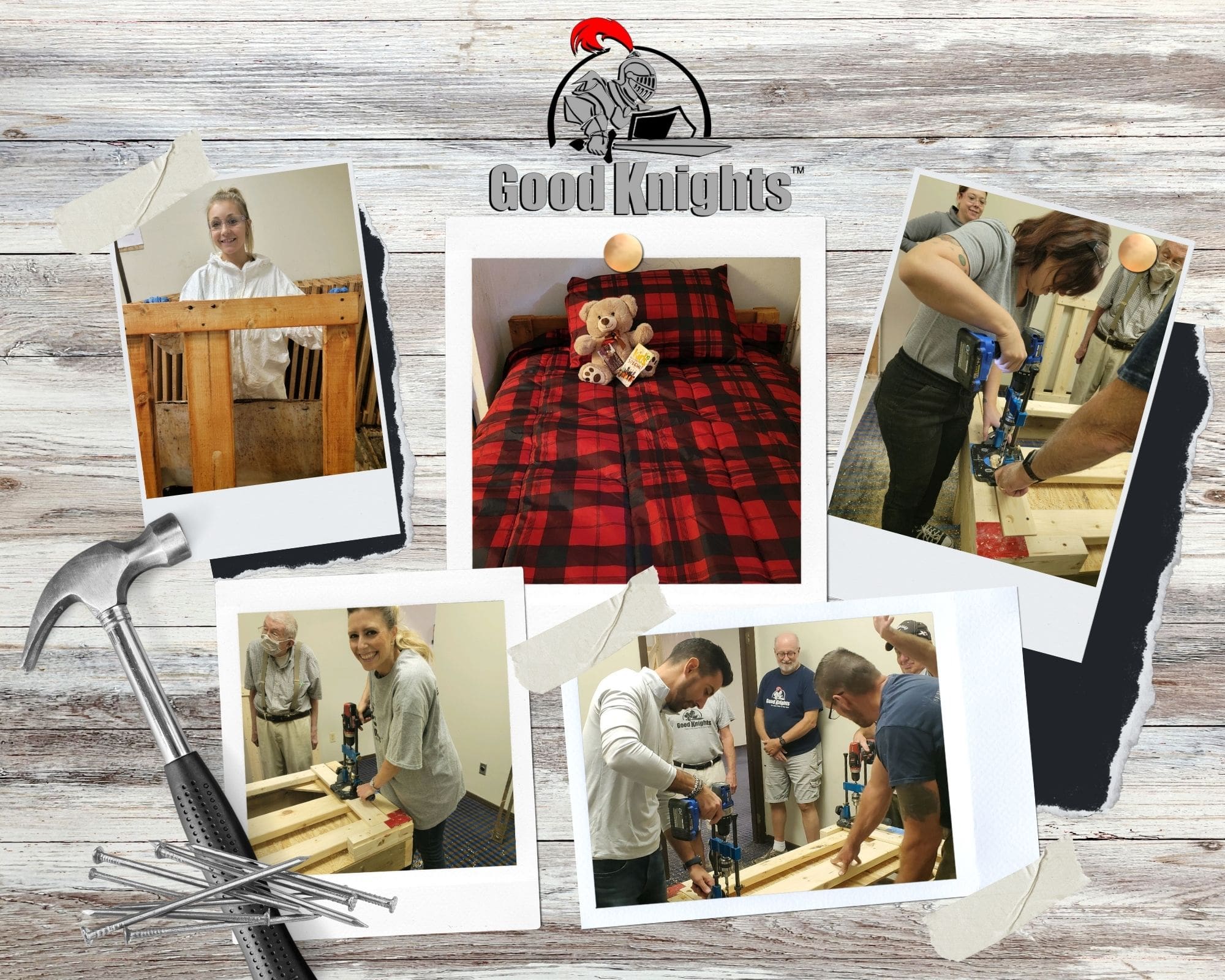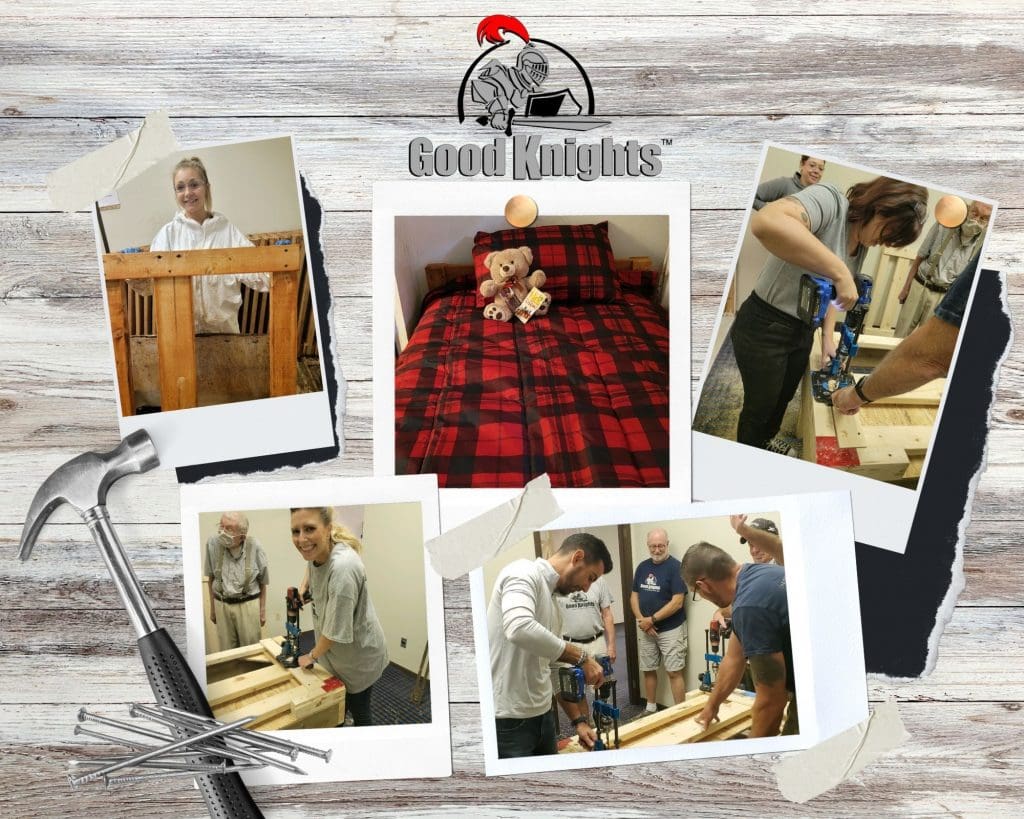 Here Are The Statistics
Lorain county is one of the poorest counties in Ohio. It's estimated that over 6,000 children go to sleep each night in Lorain County without a bed.
27.2% of Lorain residents income below the poverty level (48.7% greater than the 14% poverty level across the entire state of Ohio)
Elyria's poverty rate is 22.1%. (One out of every 4.5 residents of Elyria lives in poverty)
Oberlin's poverty rate is 23.5%. (One out of every 4.3 residents of Oberlin lives in poverty
*The Hair & Scalp Specialists will match 100% of any donation made during November. Donations must be made through the online store or in person at The Hair & Scalp Specialists Center. Unless checks are made directly to Good Knights, contributions are non-tax-deductible.