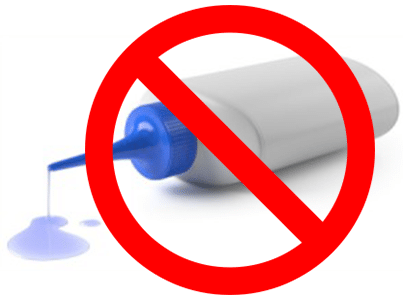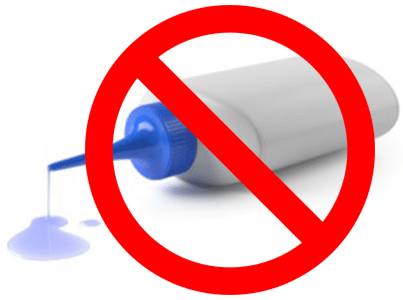 Do you ever feel like your hair system or extensions are coming lose between services? There are a few reasons why this may happen including: changes in weather, changes in lifestyle or activity level, or hair growing faster than normal.
Trying to find a quick fix by purchasing a glue or bond that claims to work on hair or works great holding house items together, can put you and your investment in your hair into a sticky situation.  These types of quick fixes can completely destroy your hair system, burn or cause severe irritation to their scalp, and even cause damage or loss of your growing hair.
The adhesives and bonds we use are specifically and exclusively formulated for Jeffrey Paul Salon, with professional grade ingredients that my hair care professionals are thoroughly trained on in order for us to achieve the best results your hair system, your growing hair and your skin.
Bonds and glues that are not exclusively used here ultimately can cause you to spend much more money replacing your hair system. Here are a few recommendations for you, if you notice that your hair system is coming lose prior to your monthly services.
-Tack-Down Service – This services allow us to rescuer, in 15-20min, areas where you feel your hair system is slightly coming loose. All you need to do is give us a call and we can normally schedule you in for these within a day or two.
-Re-secure – One of the most important steps to my Beautiful Hair Maintenance System is to make sure to re-secure your hair system after every wash. After towel drying your hair with a Friction Free Towel, press down around the outer parameter of the hair system or extension to re-secure the attachment. This insures a more secure fit between services.
For more information on becoming one of our guests please email or call us to set up a private consultation or visit our guest corner for more guest specific information.
Remember…Beauty Begins Within