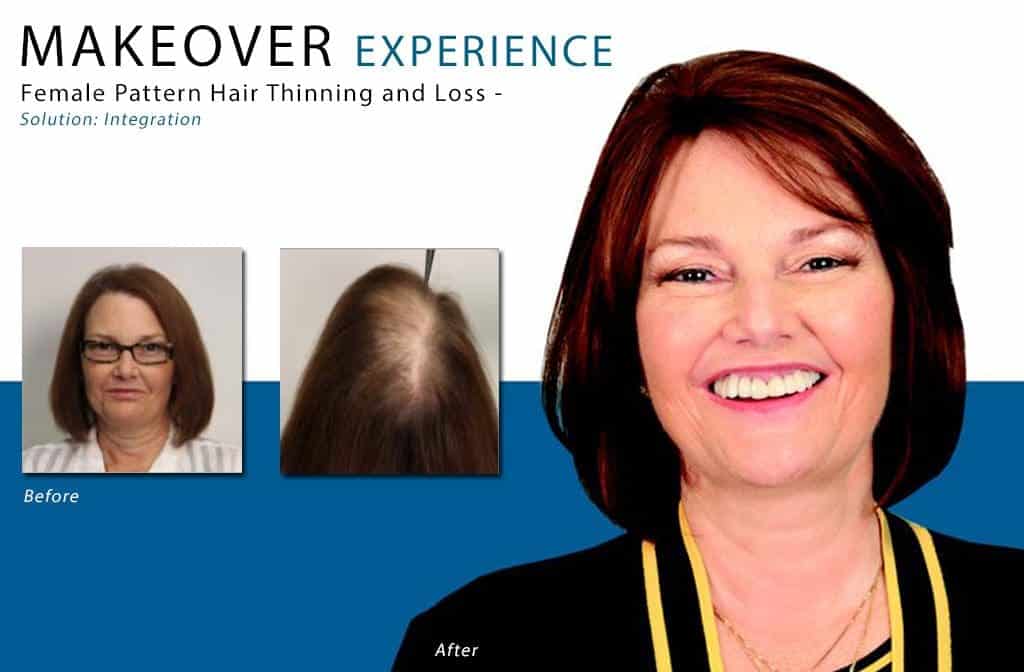 "I feel great! I feel energetic, younger, lively and I feel like I have a new lease on life! I feel like myself again." – Judy
At the young age of 53, Judy had already experienced hair loss twice. First when she was diagnosed with small cell lung cancer and had to endure radiation and chemotherapy. That time, she was lucky enough to have her hair grew back. Then Judy had to go through radiation and lost her hair again. Unfortunately, this time it never fully came back, and as someone working in the public eye, she was concerned that people could see her scalp.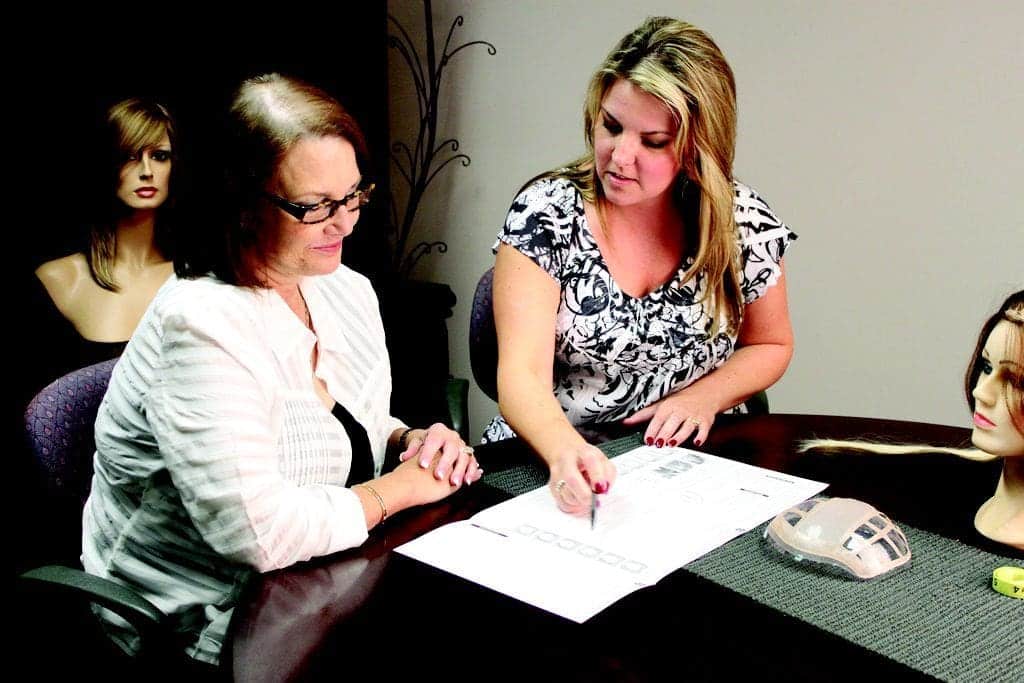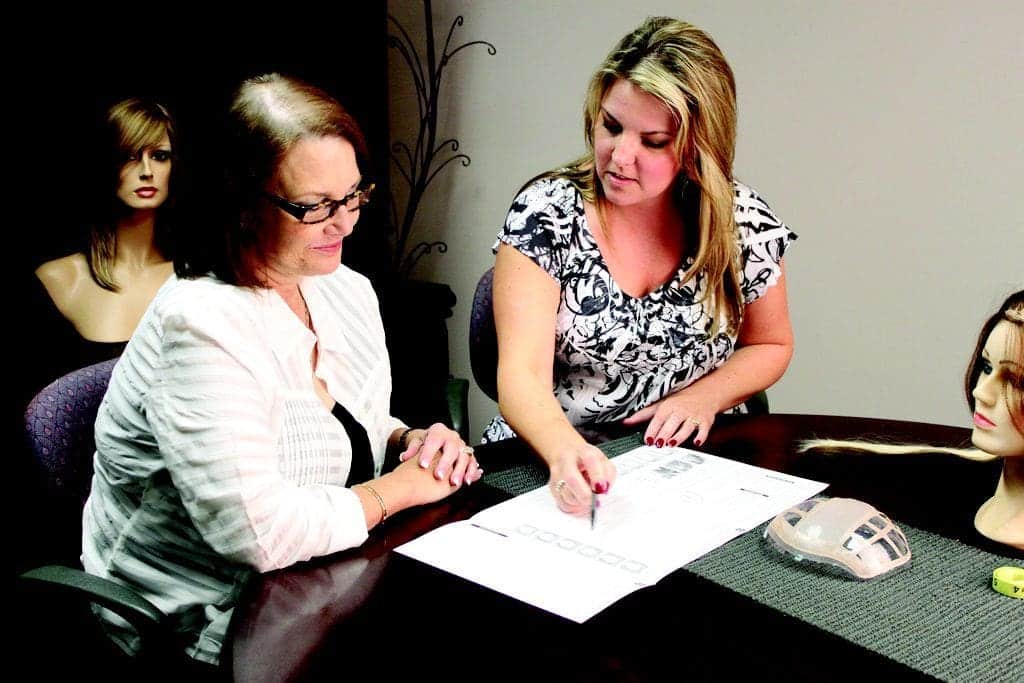 Consultation:
Judy came to my salon to see what could be done about her hair loss.  Our first step was an extensive consultation that included options for hair and color, a patch test for skin sensitivity and options for personal styling.
Evaluation & Assessment:
Then, we evaluated Judy to determine the extent of her hair thinning and loss. We took a look at the diffusion of the hair, and the pattern of the loss, this helped us to determine what stage of loss she was experiencing.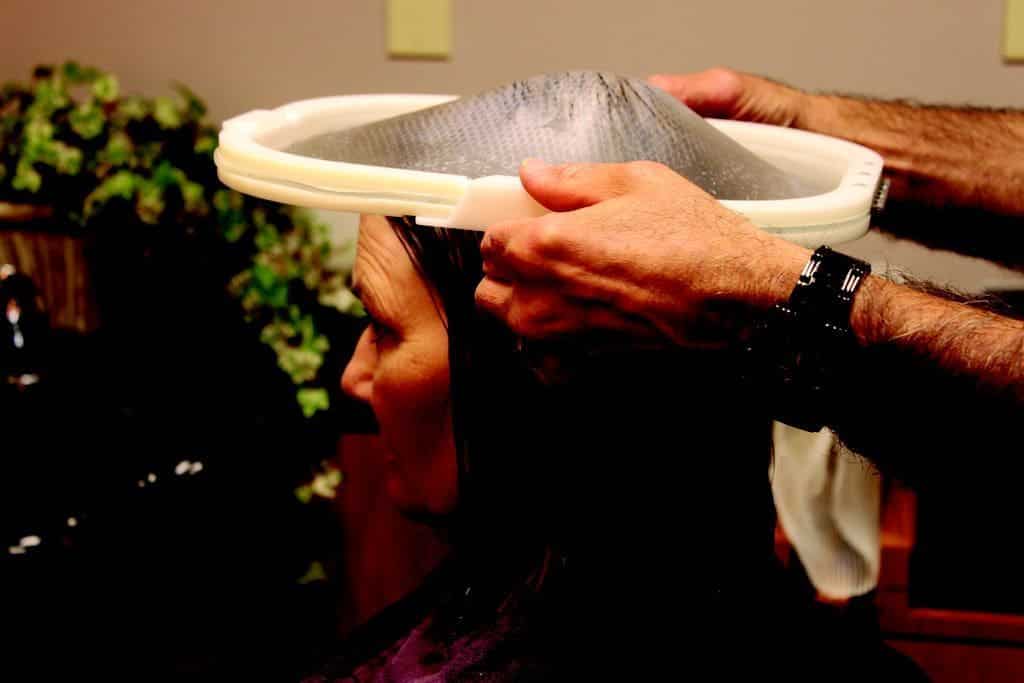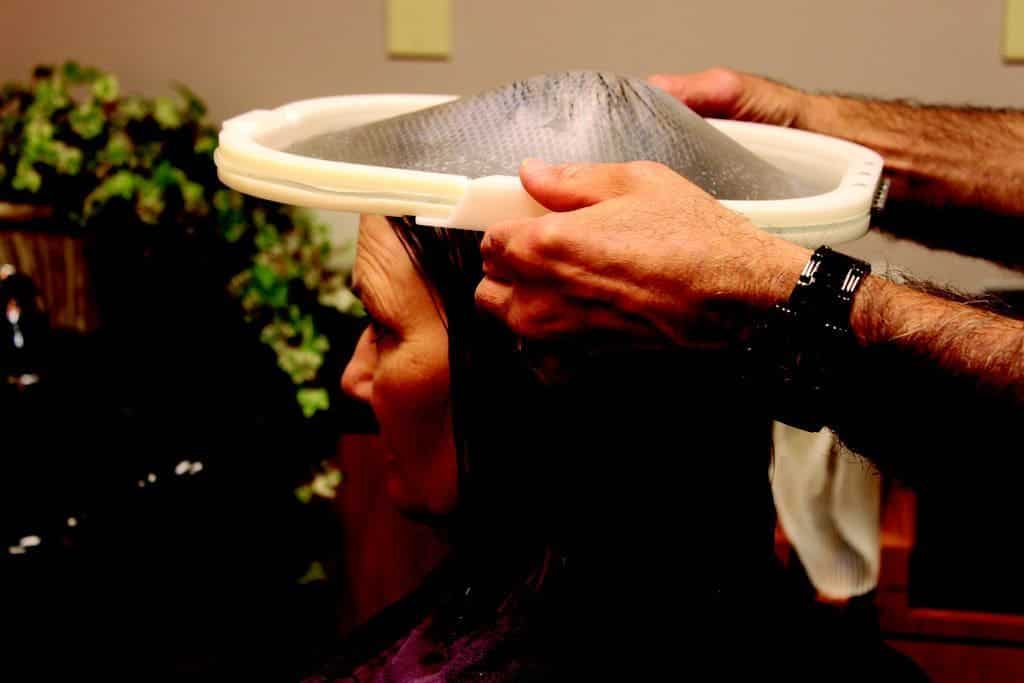 Design & Mold:
Before creating Judy's new extended wear system, we took molds of her head using a heated template, which cools to form a precise fit for Judy. We marked the mold to properly ensure adhesion and fit once system was made.
Recommended Solution:
We recommended an Integration System for Judy. Integrations add hair, but only where it has been lost or is needed, to give the look and feel of a full head of hair without covering up or sacrificing growing hair. Judy's hair, that was still growing on Judy's head, was pulled through the design to blend the hair system with her natural hair to create a natural look. Since the Integration system incorporated                                           Judy's own hair as a part of her Solution, it made her feel                                            more in control of her problem.
We also opted to attach the Integration system using the Extended Wear method which using a combination of adhesive and bonding materials to adhere to her scalp allowing her to live an active lifestyle without having to worry that the hair system will come unattached.

Once her hairpiece was attached Judy received a cut and style to fit her square-shaped face and public lifestyle. By brushing her hair forward at the temples and jaw line we were able to create a narrowing affect that both flattered her face, and hid the signs of hair loss.
If you're experiencing symptoms similar to Judy or if you would like to learn more about the right solutions for your individual hair loss please email or call me to set up a private and personal consultation with one of my consultation specialists. Or to get your free copy of my Personal Hair Loss Evaluation eBook Guide,which helps determine your loss and best personalized solution, all you need to do is sign up for my blog!
Remember…Beauty Begins Within