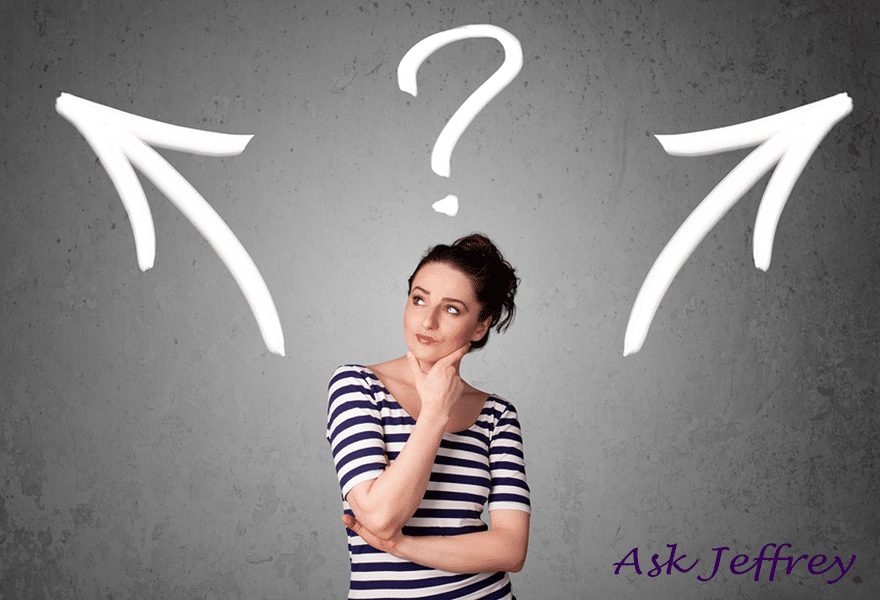 "Jeffrey, I have begun losing my hair and am unsure about what to ask my stylist or a hair loss specialist in order to find someone who is going to do a good job recommending a solution. What questions should I be asking?" ~ Alicia P.
When a woman begins experiencing hair loss and thinning it can be an experience with a lot of unanswered questions. What do I do? What can I do? Is there a solution for me?
Talking to your stylist is a big step, and one I want you to make as part of your New Year's resolution. You may be embarrassed, you may want to hide your thinning and loss, but your stylist is there to help. Here are some questions to ask your stylist, or a hair loss specialist, and what responses you would want to receive.
1.   Do you specialize in women's hair loss issues? Can I talk to one or two of your clients who had similar circumstances to mine.
Good answers: Yes, or, mostly. Of course, we can arrange that, and maybe you can even meet one of them, who was happy with our work – have a look at the solution she selected! 
2.   How long have you been doing this?