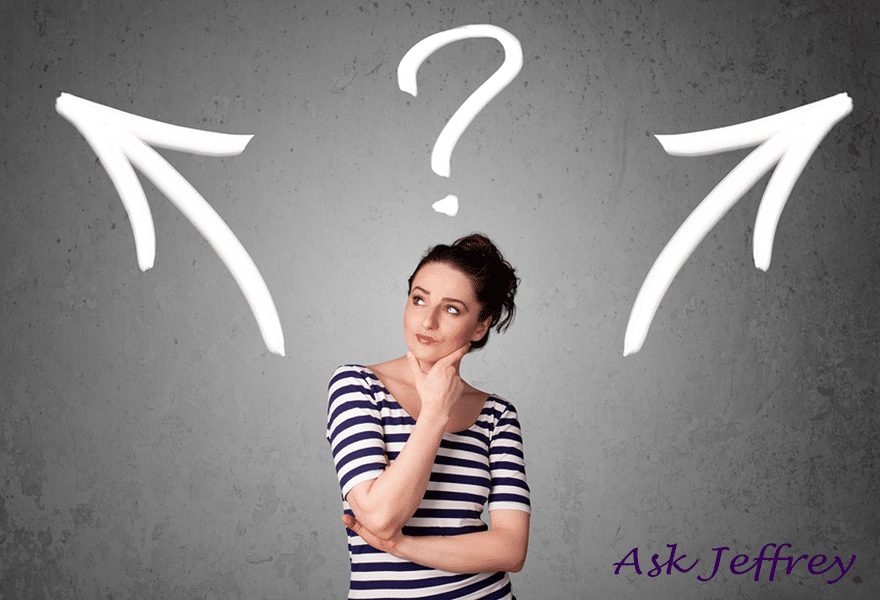 "Jeffrey, I have begun losing my hair and am unsure about what to ask my stylist or a hair loss specialist in order to find someone who is going to do a good job recommending a solution. What questions should I be asking?" ~ Alicia P.
When a woman begins experiencing hair loss and thinning it can be an experience with a lot of unanswered questions. What do I do? What can I do? Is there a solution for me?
Talking to your stylist is a big step, and one I want you to make as part of your New Year's resolution. You may be embarrassed, you may want to hide your thinning and loss, but your stylist is there to help. Here are some questions to ask your stylist, or a hair loss specialist, and what responses you would want to receive.
1.   Do you specialize in women's hair loss issues? Can I talk to one or two of your clients who had similar circumstances to mine.
Good answers: Yes, or, mostly. Of course, we can arrange that, and maybe you can even meet one of them, who was happy with our work – have a look at the solution she selected! 
2.   How long have you been doing this?

Ideally a minimum of three to five years.
3.    Do you have private facilities? 
The most conducive answer to your needs is that they have private facilities where clients and technicians can comfortably discuss challenges and experiment with potential solutions out of view of the next-door neighbor getting her hair done.
4.    Do you offer different solutions that might meet my needs? 
You are trying to find out if they take a total approach to resolving your hair loss issues (even if that's not a term they use) – you do not want to hear that they have one standard solution.
5.    Do you specialize in custom hair replacement systems or only ready-made ones? 
The best answer is that each one of the designs available is specialized according to individual needs.
6.    What are the price ranges? 
If you are looking for quality, you will probably pay a price for it. But realistic price brackets range from $500-$3,000 overall, remember that size and selection of hair quality and length is what drives the cost of the product. If you hear $39.95 or $299, it is very likely you will not be getting a quality, customized product.
7.    Do you give a complimentary initial consultation? 
Two answers are acceptable. One is "yes," the other is, "there is a fee but the fee will be applied to any purchase you may decide to make in the future.
8.    How have your technicians been trained and what level of training have they received?
If you hear, "education is one of our highest priorities and training is a regular occurrence. Our technicians have all been trained at the highest level and are continually brought up to speed and in attendance at conventions and shows," then things are looking good.
Now, these answers I have provided above are preferred, but not required for you when choosing a salon to help you find the right solution for you.
If you would like to learn more about the right solution for your individual hair loss please email or call me to set up a private and personal consultation with one of my consultation specialists. Or to get your free copy of my Personal Hair Loss Evaluation eBook Guide, which helps determine your loss and best-personalized solution, all you need to do is sign up for my blog!
Remember…Beauty Begins Within