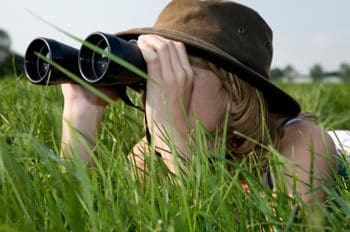 Do you remember the game; "Where's Waldo?" It is a picture game that had a complex pictures and within the complexity of all that was in the picture was hidden the character, Waldo, that you needed to identify to win.
With life moving so fast and our lives wrapped up in so many areas, the tendency is to become self absorbed in the complexities of our picture of life with our own needs, troubles, fears or successes.  We become "blind" of the lesson Jesus taught in three different parables about being able to see and identify Jesus right in front of us. By doing so we would bring our lives into the fulfillment of what God intended it and planned it to be without trying harder in our own strength and abilities. But like the game "Where's Waldo?" the harder you try to see him the more you miss him in the complexity of the crowded picture of our lives!
Today, take this day and look up from your life, lift your eyes to see above all the complexities of it, draw back and just take a look around you to see what you can see. Listen closely to the still quiet voice within you as you ask the Holy Spirit to show you Jesus hidden in the picture of others all around you.