"I feel great! I feel energetic, younger, lively and I feel like I have a new lease on life! I feel like myself again." – Judy
At the young age of 53, Judy had already experienced hair loss twice. First when she was diagnosed with small cell lung cancer and had to endure radiation and chemotherapy. That time, she was lucky enough to have her hair grew back. Then Judy had to go through radiation and lost her hair again. Unfortunately, this time it never fully came back, and as someone working in the public eye, she was concerned that people could see her scalp.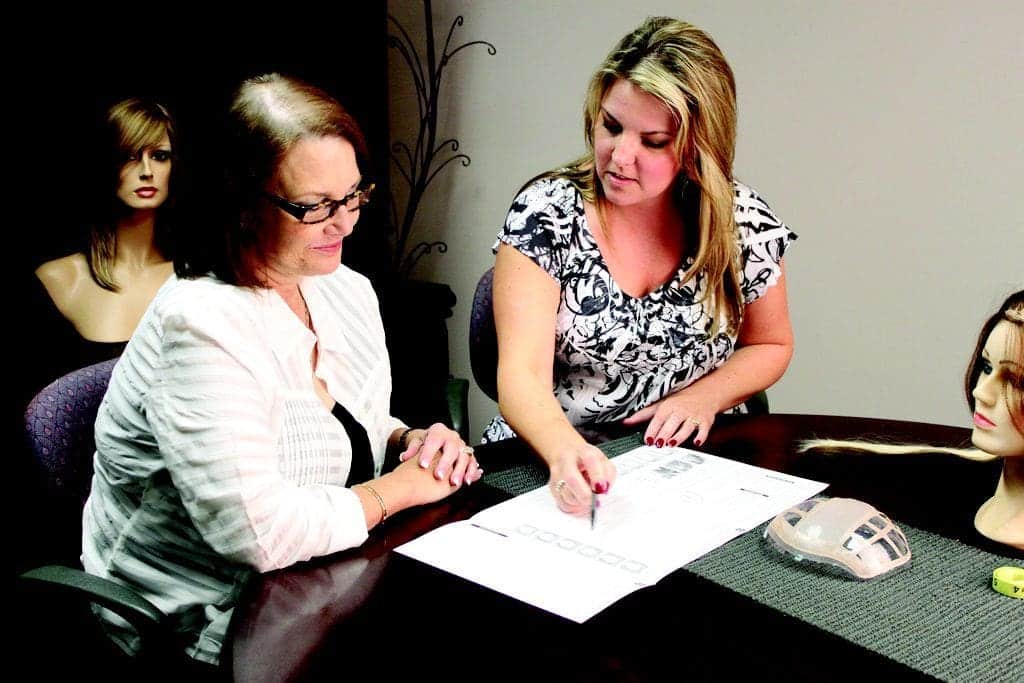 Consultation:
Judy came to my salon to see what could be done about her hair loss.  Our first step was an extensive consultation that included options for hair and color, a patch test for skin sensitivity and options for personal styling.