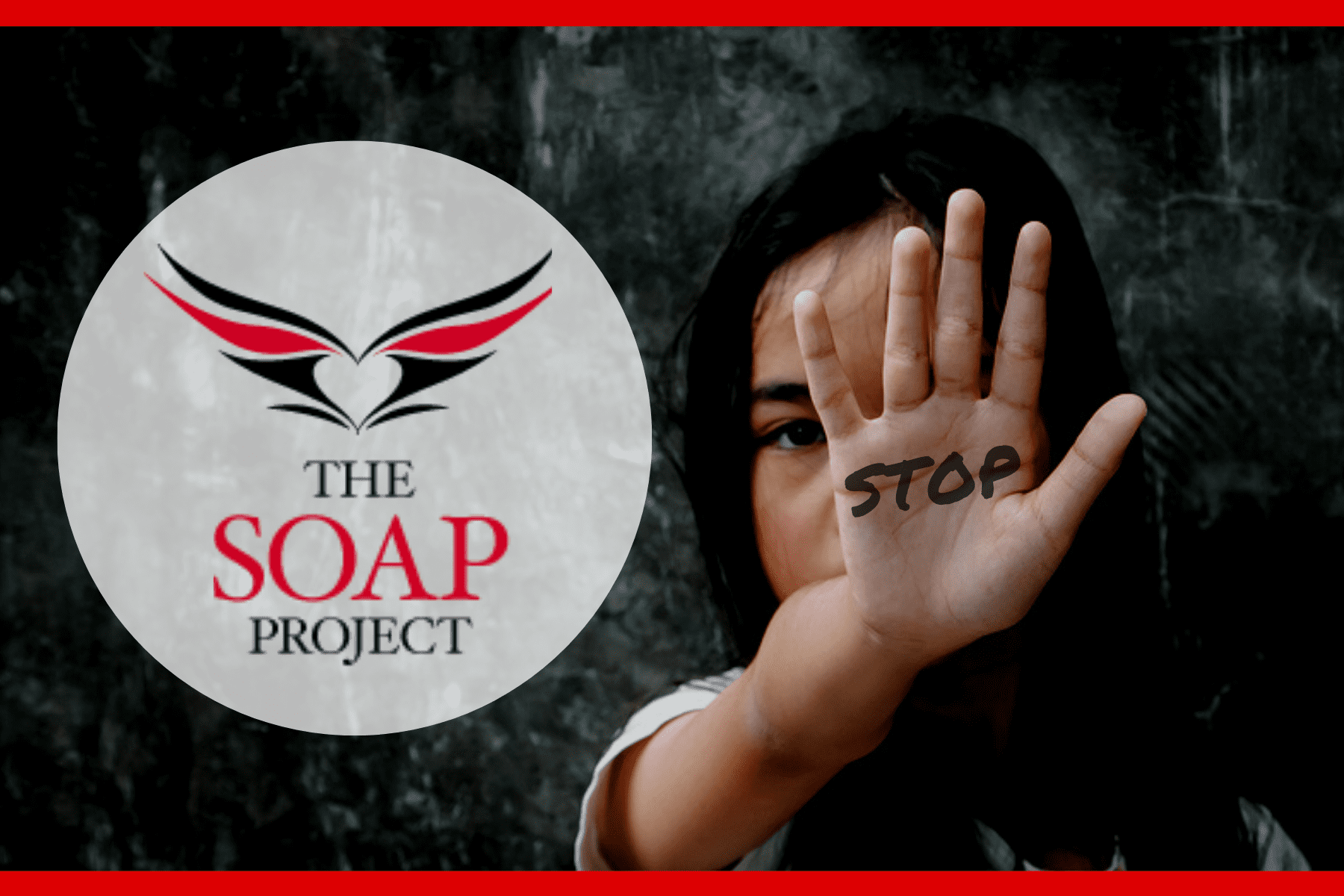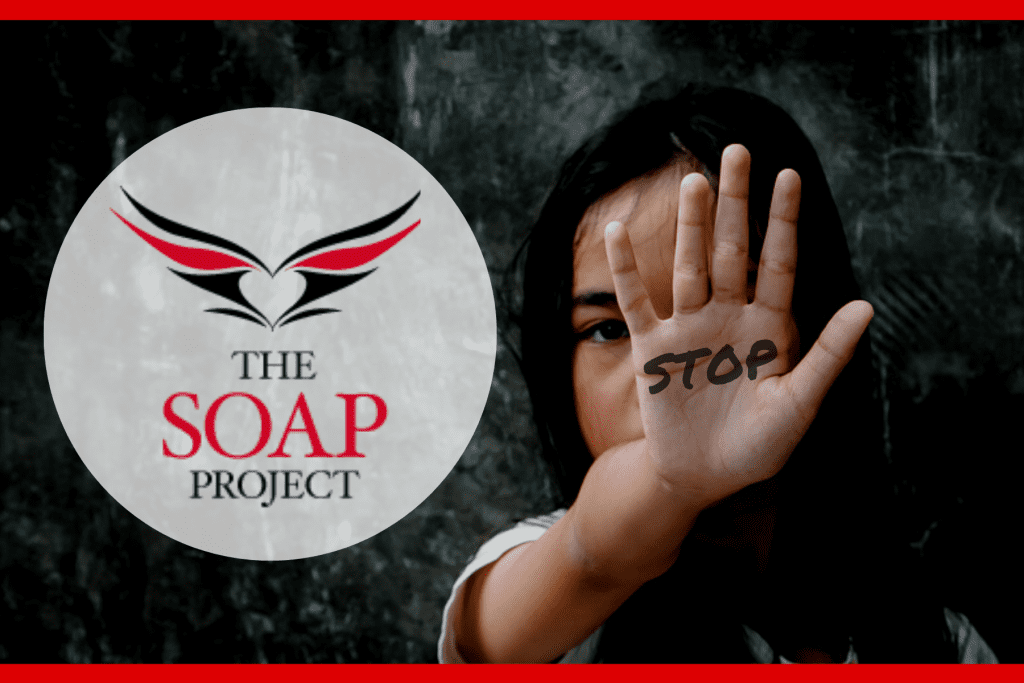 One Bar Of Soap…Could Change A Life Forever!
How Do They Help?
The SOAP Project is specifically focused on educating and increasing awareness in the public on the prevalence of human trafficking, in order to restore trafficked survivors and to prevent teens from being victimized by domestic, minor, sex trafficking.
SOAP National travels all over the U.S. to hold outreaches during large events. We partner with local organizations to distribute millions of bars of soap wrapped with a red band that gives the National Human Trafficking Hotline number — 1 (888) 3737-888 — and resources to high-risk motels.
Trained volunteers help us offer the soap free-of-charge to motels along with training to be able to identify and report sex trafficking when they see it in their establishments. SOAP outreaches are scheduled around high-demand events like the Super Bowl, NCAA Final Four, Indy 500 and many more.
How You Can Help?
During the month of December our organization is working to bring awareness to not only human trafficking, but the efforts of The SOAP Project to combat human trafficking. We are looking for your support in helping us reach our goal to donate 2,500 bars of soap to their cause. 
What Is Human Trafficking?
Human trafficking is a crime involving the exploitation of someone for the purposes of compelled labor or a commercial sex act through the use of force, fraud, or coercion. Human trafficking affects individuals across the world, including here in the United States, and is commonly regarded as one of the most pressing human rights issues of our time. Human trafficking affects every community in the United States across age, gender, ethnicity, and socio-economic backgrounds.
Sex trafficking is the recruitment, harboring, transportation, provision, obtaining, patronizing, or soliciting of a person for the purposes of a commercial sex act, in which the commercial sex act is induced by force, fraud, or coercion, or in which the person induced to perform such an act has not attained 18 years of age (22 USC § 7102).
Labor trafficking is the recruitment, harboring, transportation, provision, or obtaining of a person for labor or services, through the use of force, fraud, or coercion for the purposes of subjection to involuntary servitude, peonage, debt bondage, or slavery, (22 USC § 7102).
For more information click here to visit the Human Trafficking Hotline
Is Trafficking Really An Issue In Ohio?
Since 2012 the reported cases of human trafficking in Ohio have increased by almost 450%. Compared to the other states in the United States, since 2013 Ohio has consistently been in the top 10 each year and for the last four years, Ohio has been in the top 5. Just because you do not see it does not mean it is not an issue. It is important to recognize the signs and bring awareness to everyone. You can learn more about the signs and indicators and begin making a difference in the life of your fellow Ohioan.