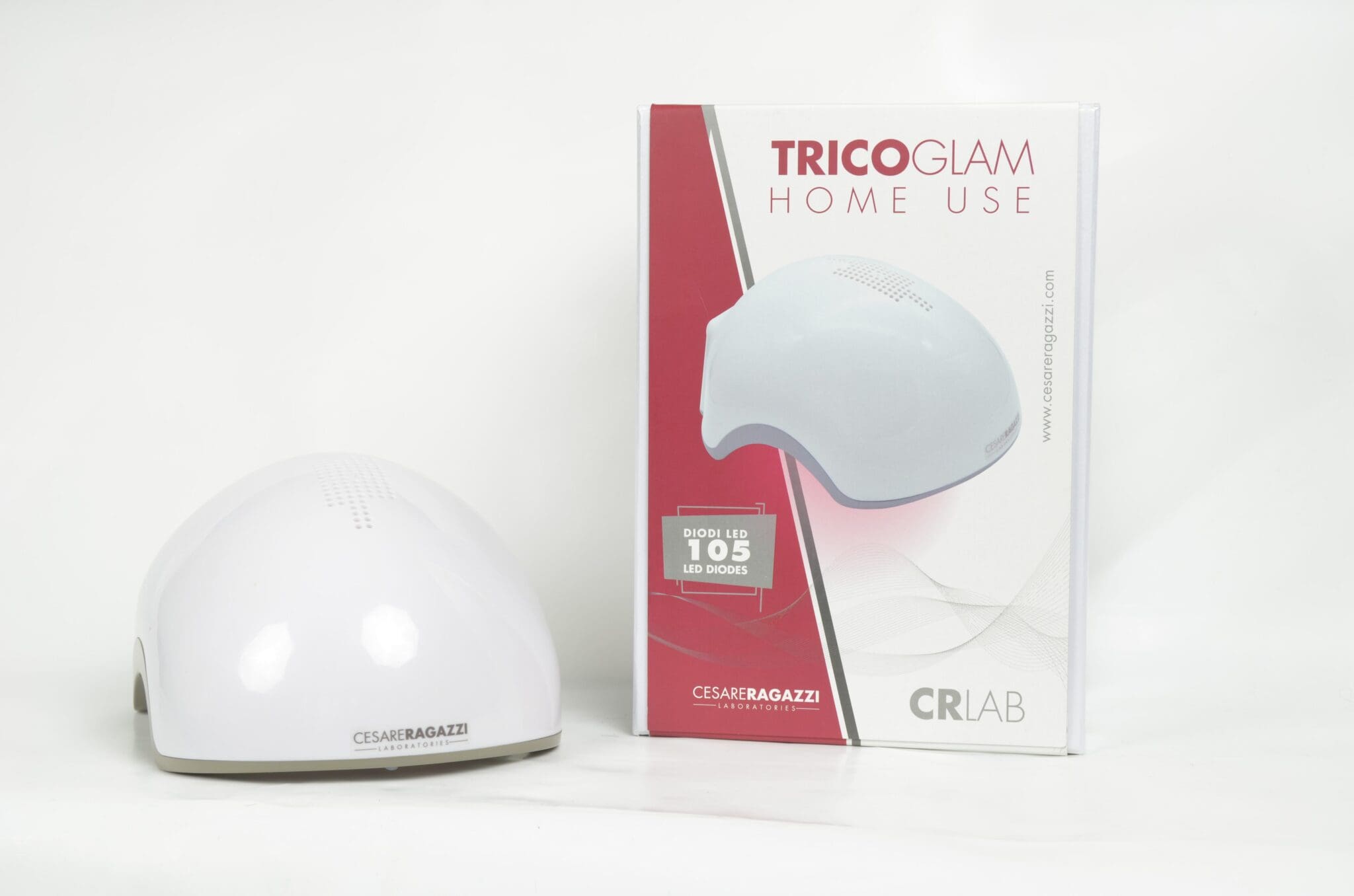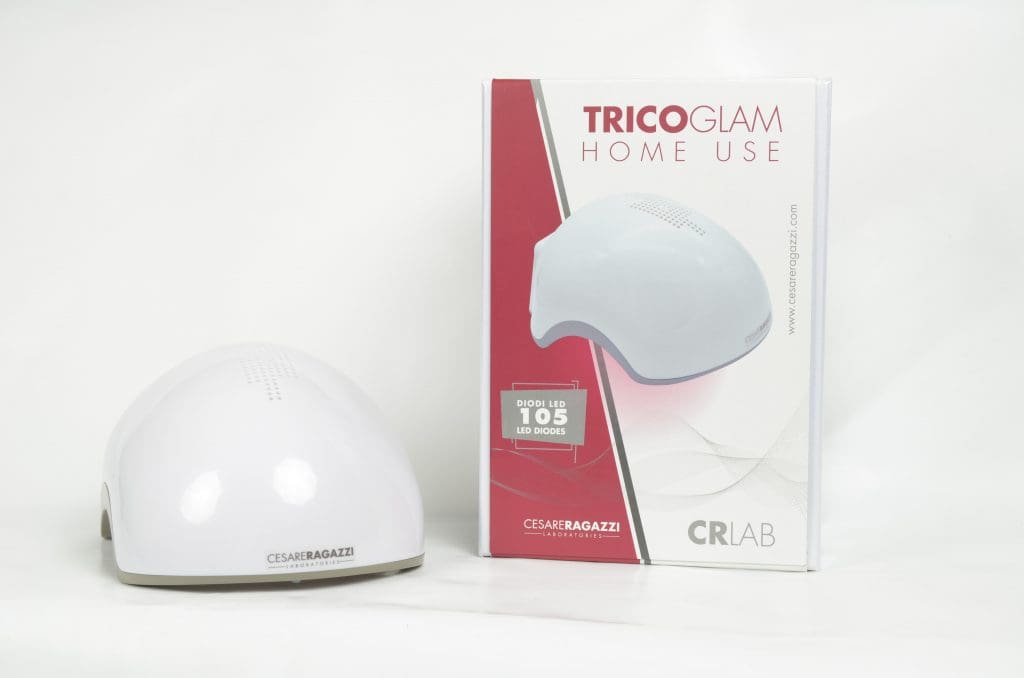 TricoGlam Home is a new,  first of its kind red LED light wavelengths designed to more effectively treat hair loss and other hair and scalp problems. The TricoGlam Home is the perfect compliment to a hair and scalp treatment routine. 
Laser versus LED
Until now LLLT devices have only used laser diodes that are pinpointed to one area of the scalp and hair. Although the laser diodes are effective, the introduction of the red LED diodes allows for a more dispersed and fuller coverage of the hair and scalp without sacrificing the effectiveness of the light. Ultimately providing a better LLLT solution for your hair and scalp.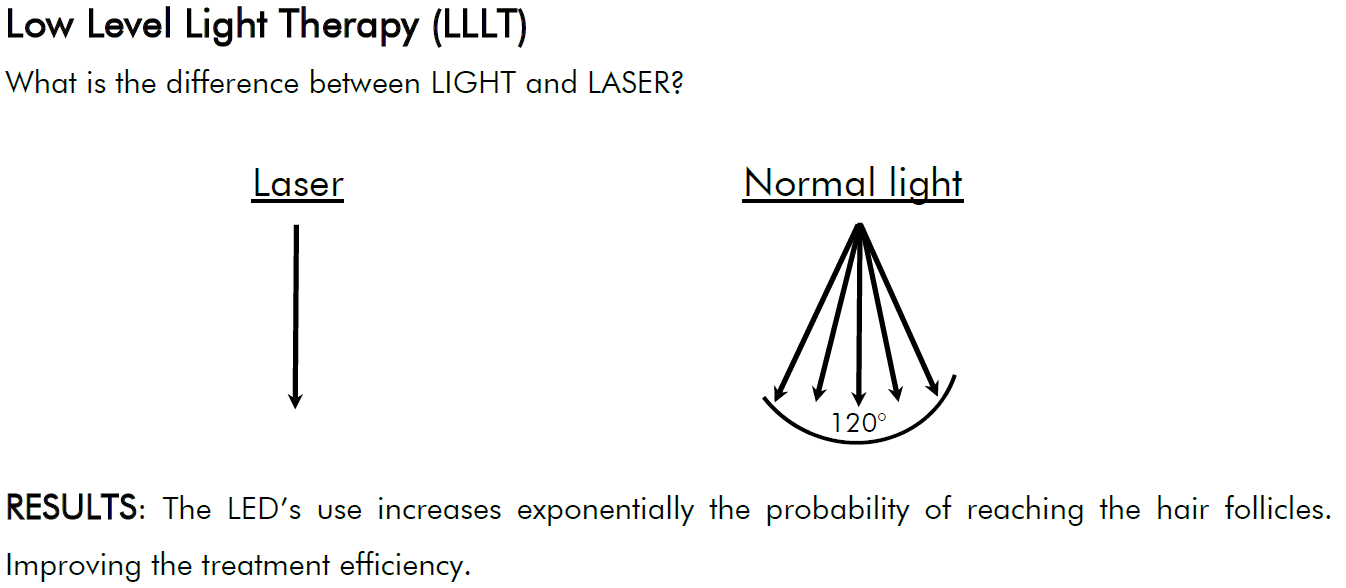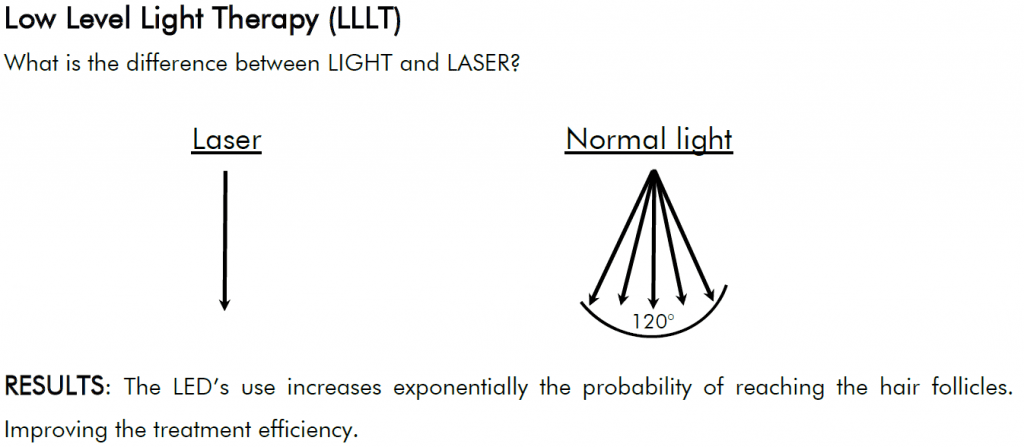 Who is TricoGlam Home for?
Effective for individuals experiencing excessive hair shedding (Telogen Effluvium), hereditary hair thinning (Androgenetic Alopecia), and those with thin, weakened hair (hair miniaturization).
How many diodes are used?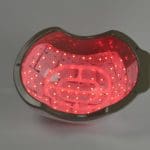 This lightweight helmet contains 105 red light emitting diodes (LED)
The specialized LEDs emit red light and are able to distribute their power over a larger area and are able to cover the entirety of the scalp; this light is able to stimulate the scalp to stimulate growth of existing hair.
What does TricoGlam Home do?
Fights hair miniaturization by increasing the microcirculation of blood vessels to the scalp and increasing the nourishment to hair follicles
The result is revitalized hair follicles that grow faster, thicker and stronger.
How is TricoGlam Home used?
Can be worn either for 20 minutes twice weekly or used daily for 5 minutes.
Works best when used together with CRLab's Scalp & Hair Care protocols
TricoGlam Home can be easily recharged using a USB port.
If you are interested in learning more about the TricoGlam Home or if you suffer from dandruff, excessive scalp itch, oily hair, or hair loss and hair thinning, you're not alone. Most people experience some degree of these hair and scalp problems. If you've attempted to self-diagnose and treat your own hair and scalp problems to no avail, use ScalpCheck to finally put them behind you.