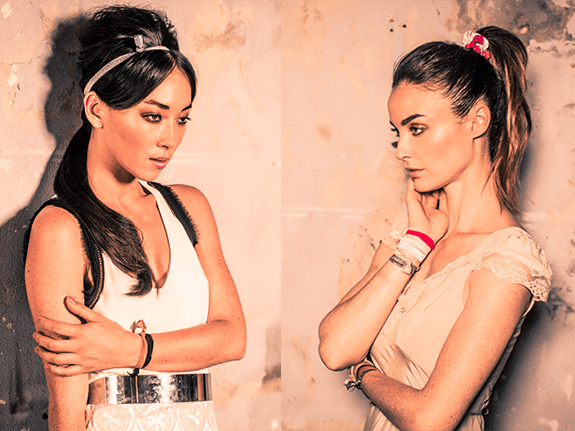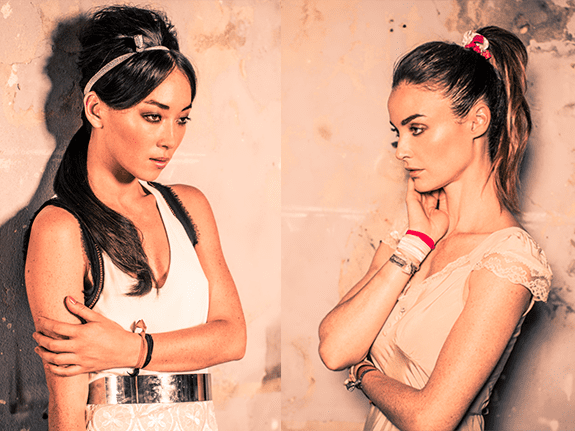 Summer is hot, trust me I know! Having your hair cling to your face is not the most pleasant feeling during this time, but it can also be a struggle. Keeping your hair off of your face is something we should all be able to accomplish and, with looks such as low ponytails, braids and chignons, you can keep it out of the way. These summer hair trends are quick and easy ways to keep your hair looking its best.
One, amazing way to incorporate these looks (and a great alternative to hair damaging scrunchies, rubber bands and hair ties) is by using my personal favorite version of a hair tie: Knotties & Headband Knotties. 
The great thing about Knotties is that they don't damage hair! Since they are made out of a silk material, which is similar to a satin pillowcase, it creates a slip effect versus a pull (causing damage). They won't snag or crease hair. Not to mention, Knotties have a cutting edge design, making them versatile for a casual or fancy look.
Try a beautiful summer hairstyle (using Knotties!) to avoid frizz and crazy summer hair caused by the heat. Keeping hair up and out of your face will help give your hair the break it needs. Knotties are my go-to when recommending how to keep your hair out of your face.
For additional beauty tips please click here or follow me on:
Remember…Beauty Begins Within