"I am certain that you have heard about "WEN®" products.  I would think the products would work great with the integrative hair system I have.  What do you think?"   ~Susan H. 
Susan, thank you for your great question! It is so very important to know what you are putting in your hair and how it affects your hair not just in the short run, but more importantly in the long run!
My five Beautiful Hair products are formulated to be used on both hair systems (including extensions and wigs) as well as on growing hair. When I designed these products I worked with a manufacturer to put together the highest quality product with the best ingredients possible. I did this in order for our hair care system to achieve the three greatest wants of my guests.
To get the most natural look out of their hair and hair system
To have the hair system last as long as possible and stay in the best possible condition.
To be able to have our guests get the results we achieve in our salon – at home, on their own.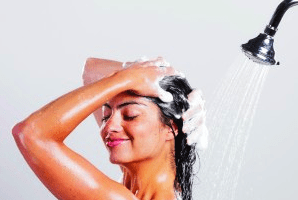 To do this we use USP (United States Pharmacopeia) grade ingredients.  These types of ingredients are 10 times more expensive than a normal ingredient because they must meet standards for strength, quality and purity. This means that the ingredients are much higher in quality which allows them to deliver the best possible results for your hair.
Next, we use Deionized Water in all of our products. Here are the three most commonly types of water used in products:
Water (Tap/Well/City)
Distilled
Deionized
Choice of water is very, VERY important. Normal tap water has minerals, calcium and chlorine in it. These impurities when mixed with the product formula can, and do, alter the formula – thus potentially making the formula less consistent. We use Deionized water because it prevents the ingredients from having to react to the impurities in the water which allows for a more consistent and more predictable product.
I cannot speak for all products only the products that I have personally formulated and have proven to give the best possible results on hair and hair systems for my guests.
Check back on Thursday as I will be going over why I selected Silk Amino Acid Protein as a part of our Protein Treatment (Repairs Hair) versus the more common alternative!
Remember…Beauty Begins Within