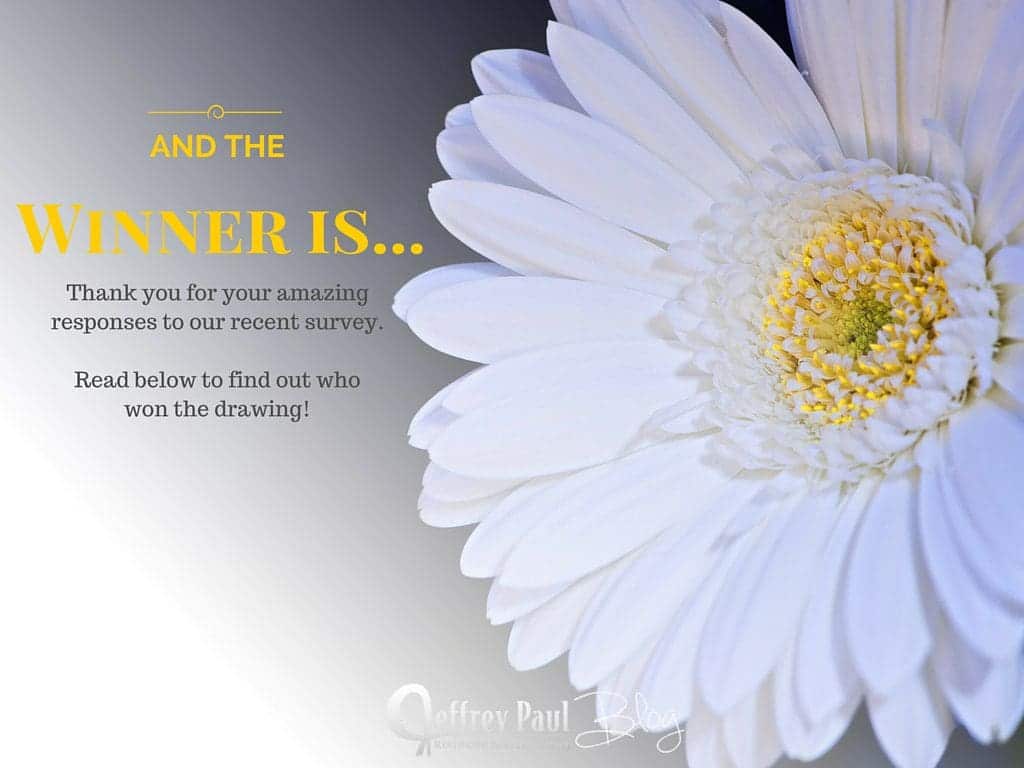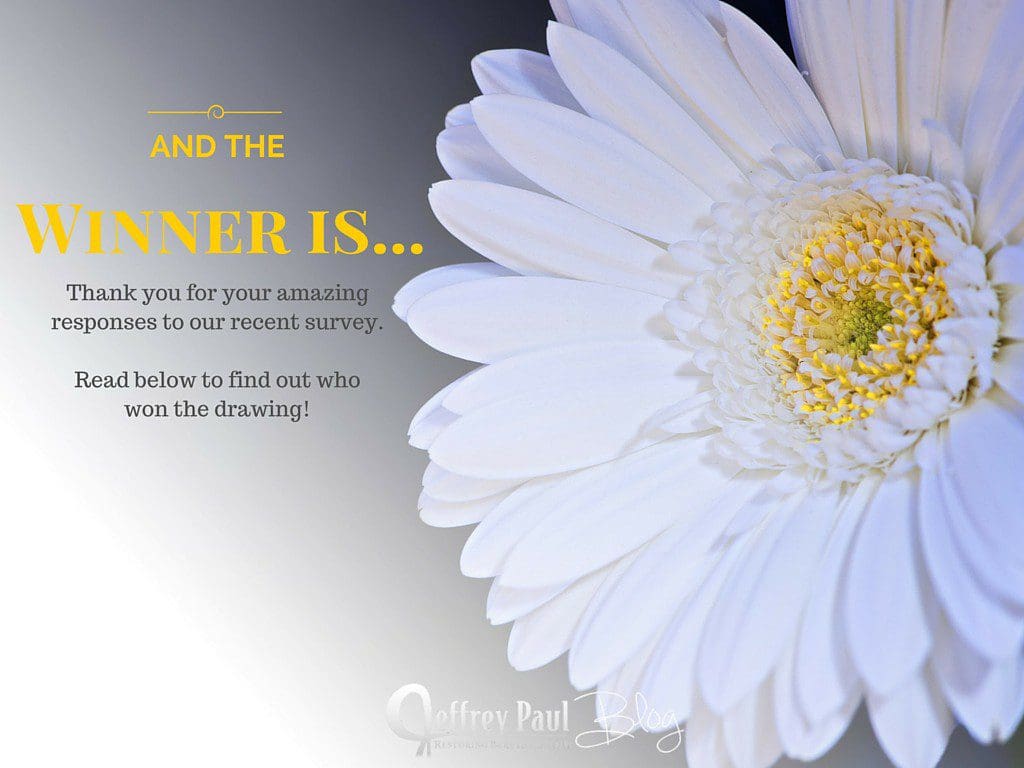 We asked, and you delivered! We were amazed and moved by the number of responses we received from our survey. After going through each response, we have garnered so many good ideas for future topics. It is our goal to incorporate each of your suggestions in our future posts! From questions about simply wanting to understand more about hair loss to suggestions about desired video topics to inquiries about consultations, we have quite a line up in store for you…thanks to your comments!
While all the ideas and questions presented were amazing and greatly appreciated, we can only select one winner in the drawing.
And the winner is… Janelle P.! 
Janelle's kind words regarding our videos – both the makeover and educational ones – is definitely appreciated. And she offered great insight into increasing our ability to reach even more people. Thanks, Janelle!
Janelle has won a $100 gift certificate to be used for products or services in our center! Congratulations!
Thank you again to all who participated. We can't wait to deliver the answers to your questions!
Remember… Beauty & Change begin within,
Jeffrey Paul