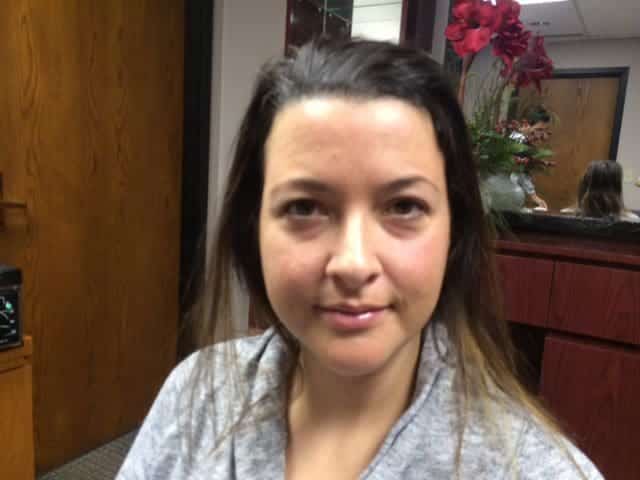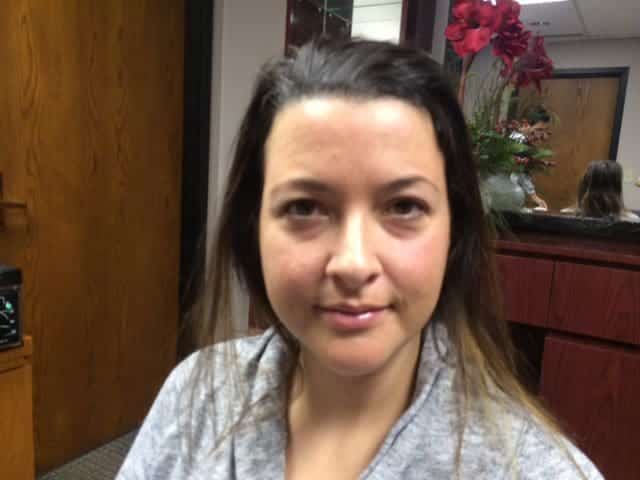 "I'm so excited I want to scream… but I don't want to scare my kids!" – Linsey D.
I am so excited to announce the "A New You Makeover" winner – Linsey D. My team spent a great deal of time trying to decide between the many applicants and the two well deserving finalists. As we spent time with Linsey we found that her hair loss was caused by a combination of Graves Disease, Hashimoto's Disease and the medications associated with them. We realized that there is a need to bring awareness to women, all over, experiencing thyroid and autoimmune type diseases – that there is a solution for thinning hair and hair loss.
Linsey was so excited to find out that she has been selected as our winner that not only did she want to scream, but said this contest is the only thing she has ever won – besides a coloring contest when she was younger! Her husband was so elated he began yelling and jumping for joy at his office. His co-workers rushed in to see if everything was okay! And our favorite was that when Linsey told her mom, over text, that she had won, Linsey said, "my mom is screaming for joy – over text!"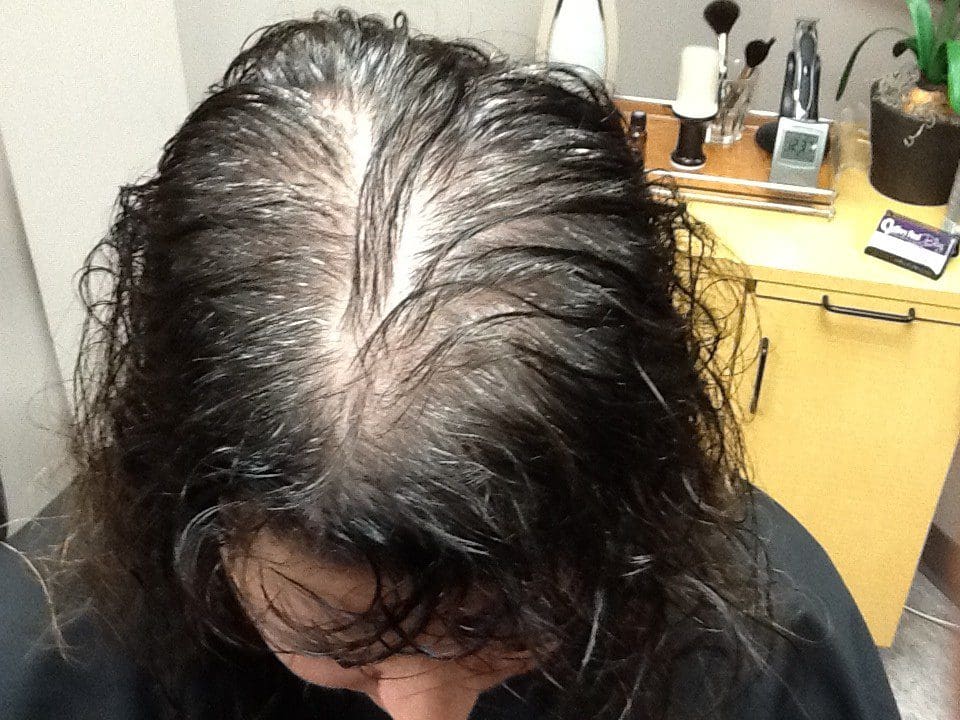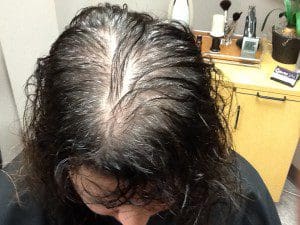 Before winning this contest, Linsey said, "If I win this makeover it will truly change my life. I have been desperately seeking the confidence that so many women in our society take for granted.  I long to feel what it might be like to get my fingers caught in my hair. Or to have to pull my hair back because it's being unruly.  To feel what it's like to have to put a hat on because I'm actually having a bad hair day." Today, my team is ready to give Linsey a custom hair loss solution and once again bring her confidence back!
We have already begun the makeover process and will begin filming each step of this incredible journey to share with each of my followers over the next two months – so stay tuned!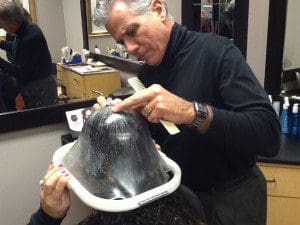 Because my team was so moved by the many stories of the women who entered the contest we decided to make each of them runners up.  I have extended to each makeover applicant the opportunity to either connect them to one of my affiliates in other states (if they were not from Ohio) or to have them come in for a free consultation and an runners up extra bonus. This is my way of thanking each of them for taking a first step towards finding a solution for thinning hair or hair loss!
If you would like to take the first step to finding a solution to your hair thinning or hair loss please email or call me to set up a private and personal consultation with one of my consultation specialists. Or to get your free copy of my Personal Hair Loss Evaluation eBook Guide, which helps determine your loss and best-personalized solution, all you need to do is sign up for my blog!
Remember…Beauty Begins Within