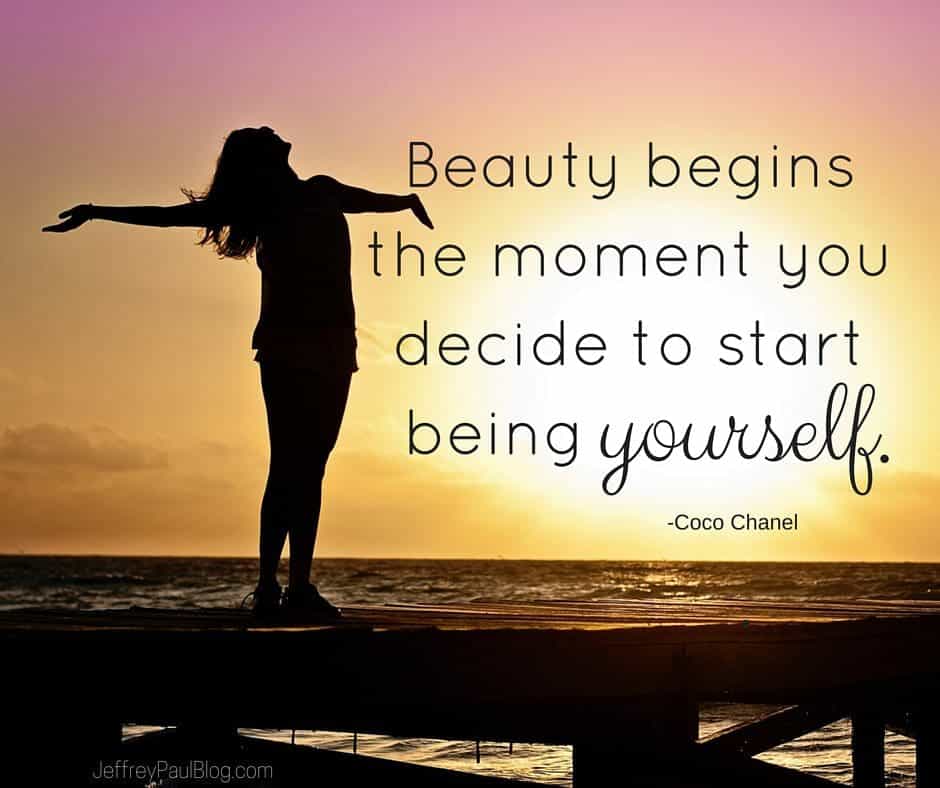 "Beauty begins the moment you start being yourself." – Coco Chanel
What a wonderful thought to begin the week with – it's one of the most important beauty tips I can think to give you. Take an extra moment today to think of the many facets that make up the one and only, beautiful you. Whisper a thank you for those qualities. We are thankful for you!
One of the main goals here at JeffreyPaulBlog.com is to inspire and encourage you to be the most beautiful you. We have several exciting and inspiring posts planned for the next several weeks and months. Won't you come along with us?
Let me know in your comments below how this message speaks to you. Have you begun to tell yourself that you're beautiful?
For more inspirational tips click
here
!
Remember…Beauty Begins Within