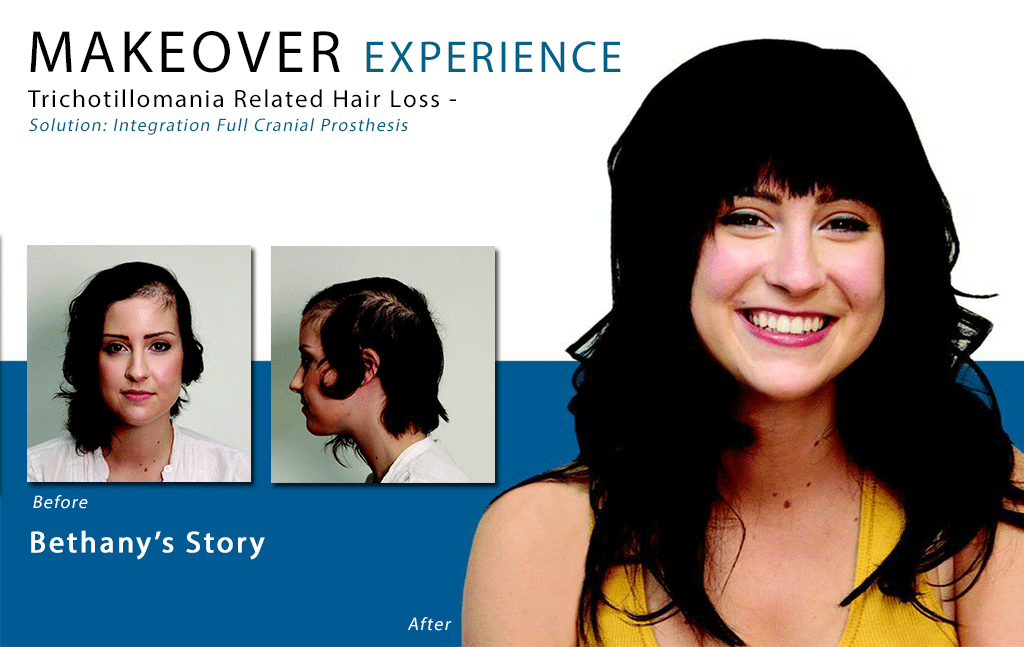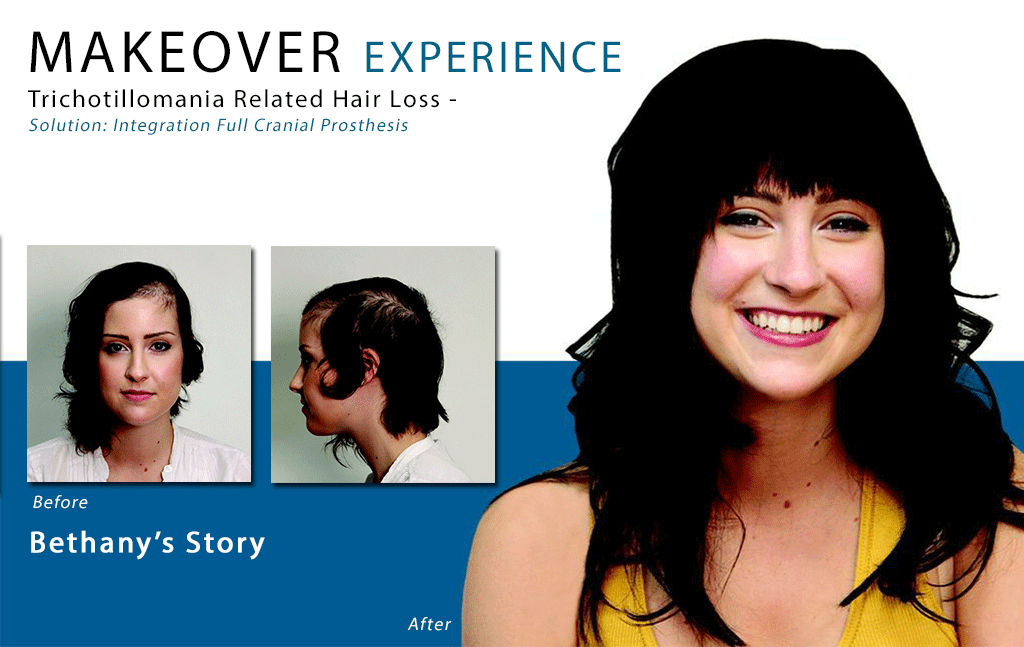 "I feel like a completely different person. I can't remember the last time I felt this confident. I feel like this is how I am supposed to look. They helped me look the way I am meant to look."  -Bethany 
A fabulous head of hair, a beautiful smile and confidence – that's what you see when Bethany walks into a room. But it wasn't always so. In fact, since she was five, Bethany has suffered from Trichotillomania – also known as hair pulling. Not just harmless hair pulling – hair pulling that results in hair loss. For Bethany that hair loss led to drastic action when she was in high school. She was so desperate to get rid of "her problem" that at one point she shaved her head; reasoning that if she didn't have any hair, she couldn't pull it out. Thankfully, Bethany was able to correct her situation with a hair replacement system.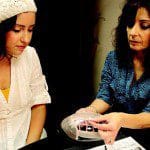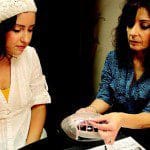 Consultation:
We helped prepare Bethany for her hair system by carefully reviewing each step of the process – outlining options for color and style and ensuring that lifestyle and preferences were a major part of the final outcome.
Then, we evaluated and measured Bethany's hair loss based on two categories, diffusion and pattern. In Bethany's case we determined she had Diffusion Grade 4 with pattern stage 4.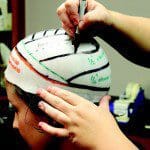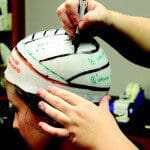 Design & Mold:
The next step in Bethany's makeover was the contour analysis. By using a mold and template, we were able to create a personal blueprint of Bethany's head in order to create her personal hair system. This helps to ensure that the piece fits properly.
Recommended Solution:
With the extent of loss Bethany had experienced, we recommended an Integration and Full Cranial Prosthesis. Integrations add hair, but only where it has been lost or is needed, to give the look and feel of a full head of hair without covering up or sacrificing growing hair. Bethany's remaining hair was pulled through the full cranial prosthesis to blend the hair system with her natural hair to create a natural look.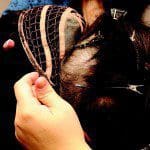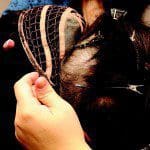 We also opted to attach the Integration system using the Extended Wear method, which uses a combination of adhesive and bonding materials to adhere to her scalp allowing her to live an active lifestyle without having to worry that the hair system will come unattached.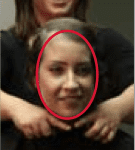 Once her hairpiece was attached, Bethany received a cut and style to fit her oval shaped face. Since her face shape is perfectly symmetrical, any hairstyle would work. We choose a layered look with bangs and curls to give Bethany a hairstyle that has volume and looks natural.
Results:
Bethany has been able to remove the hair replacement system because her hair is growing back. The attachment of the system helped Bethany break her hair pulling habit!
If you're experiencing symptoms similar to Bethany or if you would like to learn more about the right solutions for your individual hair loss please email or call me to set up a private and personal consultation with one of my consultation specialists. You can also chat live with a consultant right from our site. Or to get your free copy of my Personal Hair Loss Evaluation eBook Guide, which helps determine your loss and best-personalized solution, all you need to do is sign up for my blog!
Remember…Beauty Begins Within