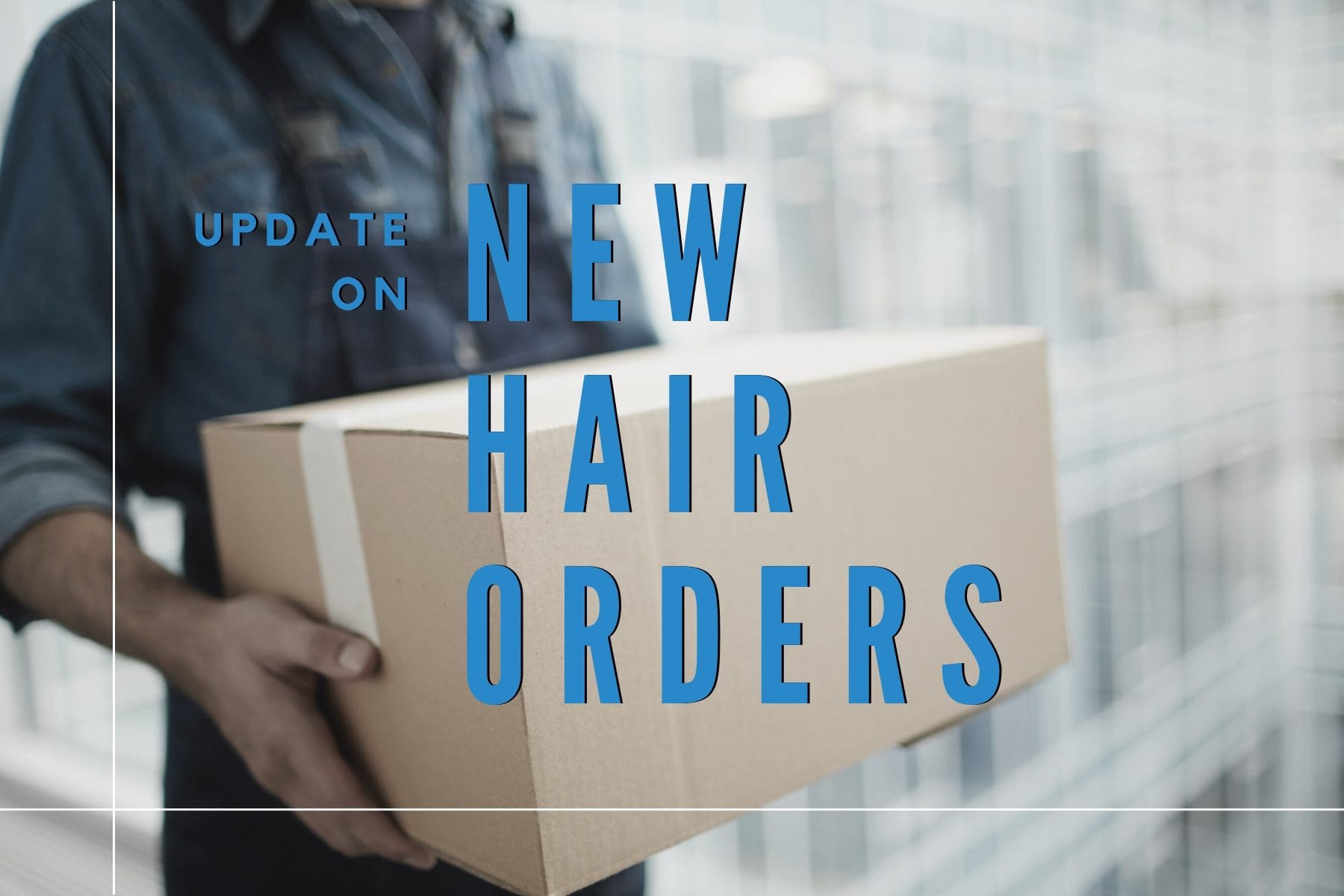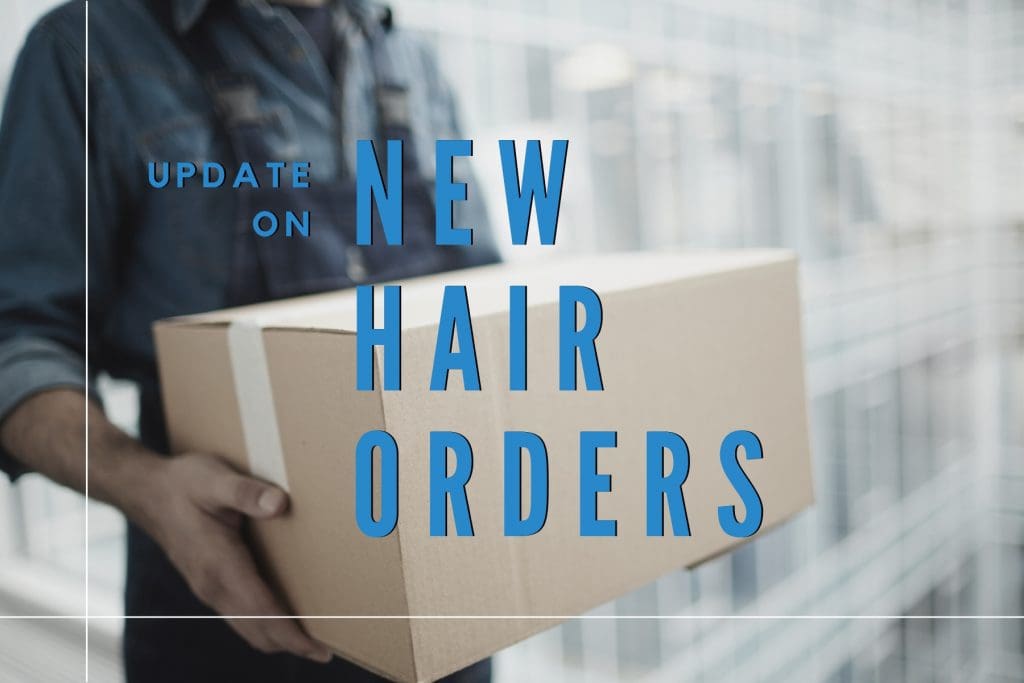 Ordering new hair will change and we want to be sure our guests are fully prepared for these coming changes.
As we look ahead to the future of re-opening our center, we know that our guest will eventually be in need of new hair. We have been in contact with several of our manufacturers and they have notified us that going forward all new orders will average 18-20 weeks of production time this is a very big increase from our normal average 12 week production time. Additionally, as centers like ours begin to re-open across the country many new orders will begin flowing into our manufacturers thus creating the potential for further delays in production times.
Over the last two months we have worked tirelessly to lessen anxieties for our guests by innovating in-home solutions, creating drop off services and keeping our lines of communication open as best as possible. We understand how important your hair is. This information about increased production time is not designed to add to anxiety but rather help you begin to set realistic expectations and prepare for your next steps – Now!
In order to help assist you with this we will begin doing the following:

We Will Begin Shipping New Orders: We have already begun to receive some new orders. Beginning the week of May 4th we will begin shipping these to our manufacturers in order to begin the orders and help expedite them through the production process as quickly as possible.
New Payment Program: We will be helping spread the payments for our guests who are in need or want to get ahead of things. For those guests who are purchasing one hair addition, we will break up the total payment into four equal payments which will be made on the 1st or 15th of each month. We will

NOT

be adding any additional charge

to use this payment program.
We know that times have been challenging for all. We also know that many of our guests hair have been through a lot over the last 8 weeks. We would encourage you to begin preparing for the future by starting the process of your next hair order.
If you are interested in a quote for a new hair order click the button below and we will be sure to get that over to you ASAP!
We truly appreciate your patience and understanding during a very challenging time, and we truly thank you for continuing to trust us with your hair & scalp needs!