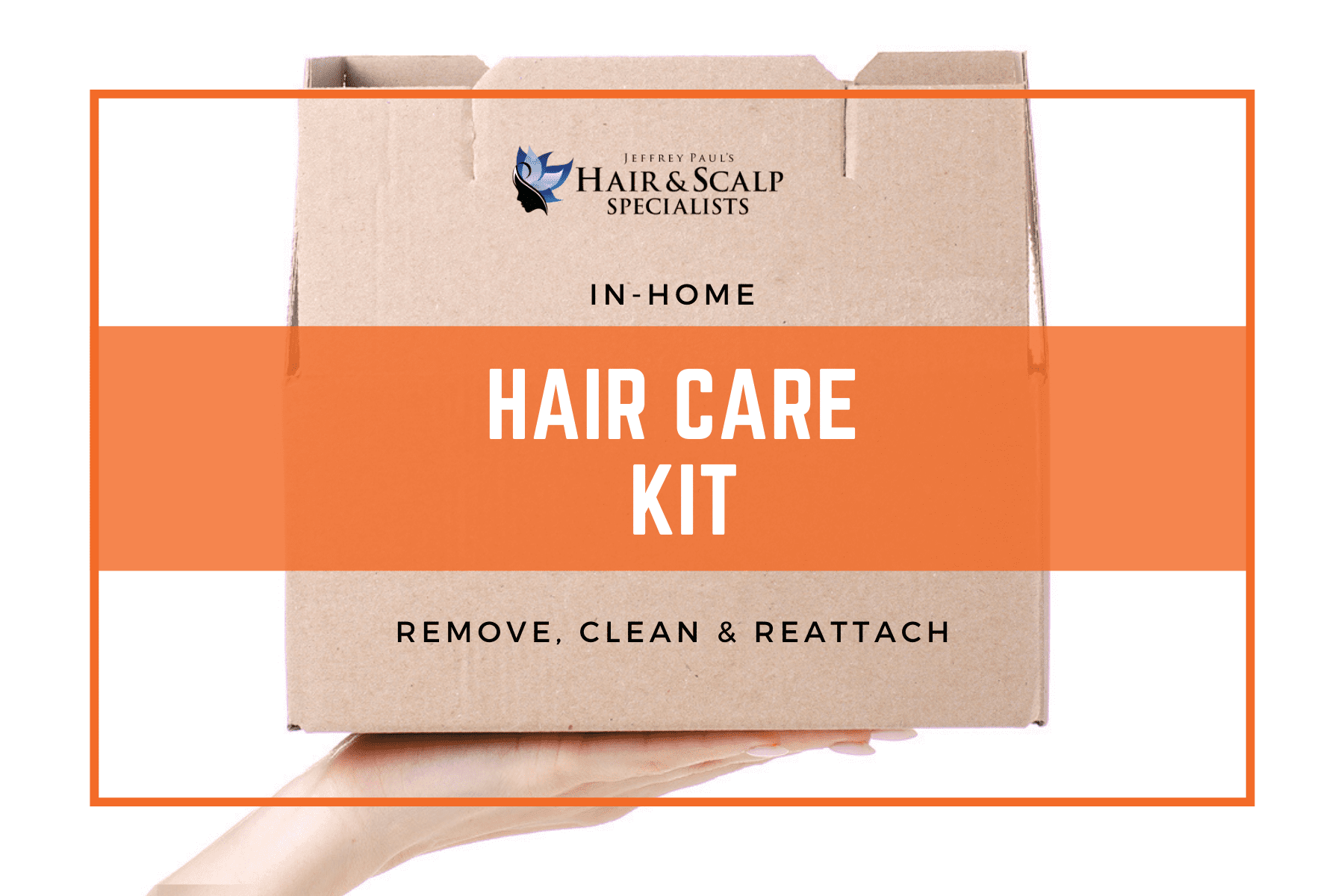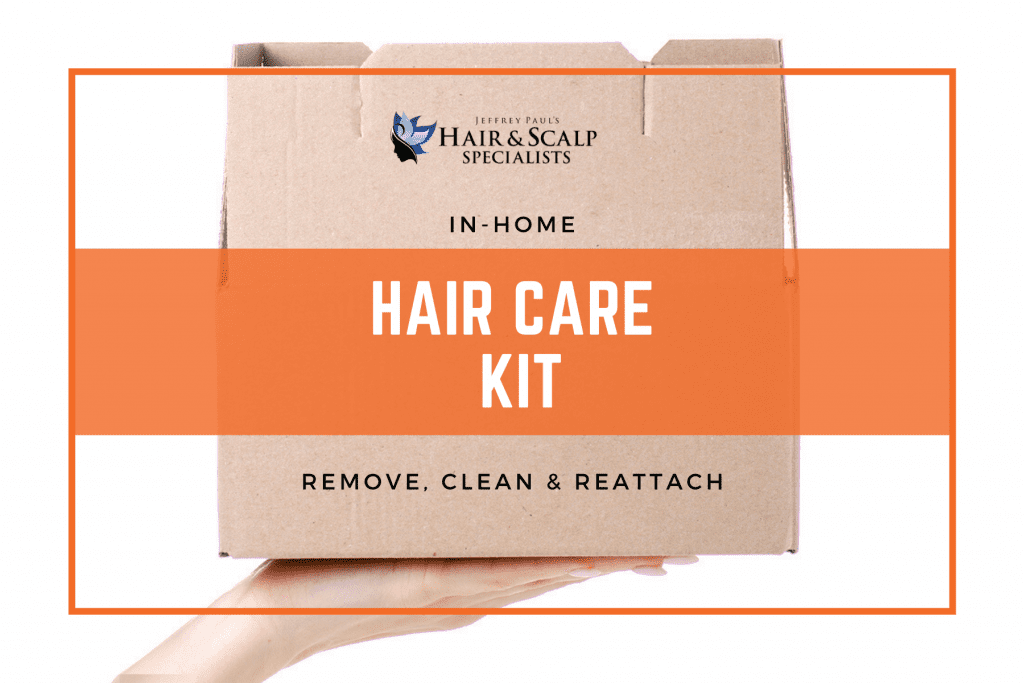 We have adjusted our plan to begin making "In-Home Hair Care Kits" available for our guests. These kits are designed to assist our guests with removal of their attached hair, cleaning of it and then provide a temporary reattachment solution that can last up to 2-3 weeks. The kit will now act as our bridge between our current mandated closure and when we can once again see our guests for a full service.
We have been anxiously awaiting the arrival of our last product order to fulfill these kits and have received confirmation today of their arrival tomorrow. Our kits will be available for purchase on our online store by Friday, March 27th. 
The In-Home kit will be specifically customized to our individual guest's hair addition design and the attachment they are currently wearing.
Each kit will come with all the necessary products to remove, clean and temporarily reattach your hair addition within your home. Additionally, our kits will include step-by-step instructions, and a link to a video tutorial specifically designed for your type of attachment.
For guests who had scheduled an appointment in our new app – these appointments will be canceled. Please know you have NOT been charged for any services. Your credit card was authorized to hold the appointment and any $1 authorization will automatically drop off. 
We truly appreciate your patience and understanding during a very challenging time, and we truly thank you for continuing to trust us with your hair & scalp needs!