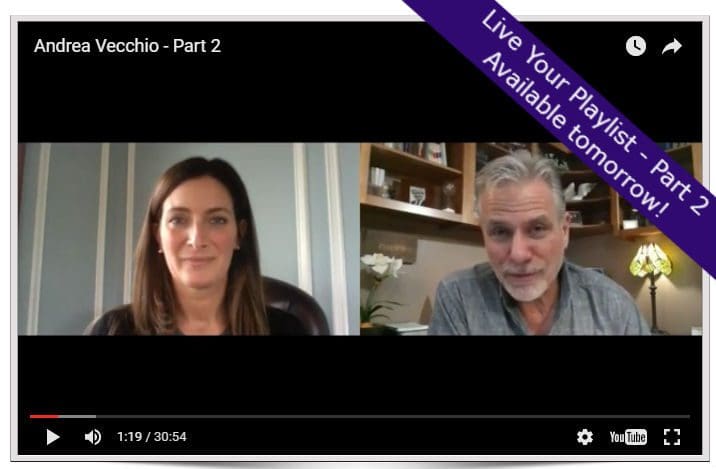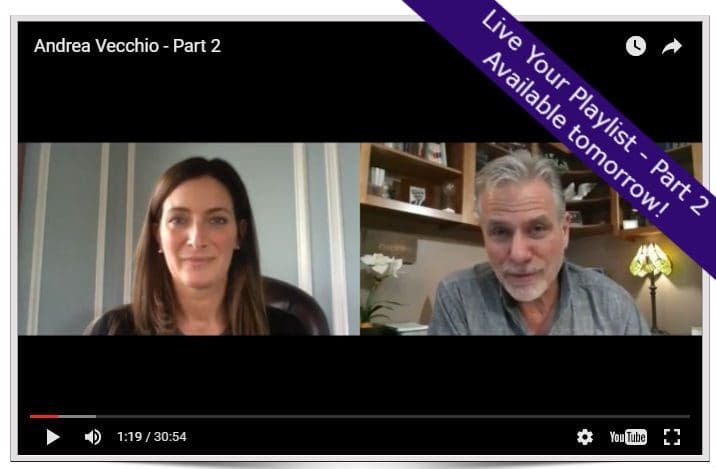 As I mentioned last week, I have a special guest joining me in this week's posts! In the above videos, I had the incredible opportunity to interview Emmy-nominated journalist, broadcaster, producer, film critic, speaker, and author Andrea Vecchio. Having interviewed Hollywood's elite, traveling all over to bring the latest stories, Andrea has now written an amazing book and does speaking engagements around the country. What will amaze you, as it does me, is her story. While everything was seemingly going well in her life, a two-week span caused her life to come to a screeching halt when she found herself in the midst of career, relational, and health chaos.
But her story doesn't end there. It is not only inspirational but also motivational, as she pulled herself up from the ashes to live a beautiful and fulfilling life. Although she is in high demand, she was able to sit down for a few minutes and have a conversation with me to share her story of heartache, sacrifice, and, ultimately, how we must empower ourselves to live our lives.
Watch and listen to this impactful interview where Andrea opens up and shares all…how she has learned to become stronger and wiser. She will truly inspire you to "live your playlist" as she is now living hers.
Then, come back tomorrow when we will post Part 2 of my interview with Andrea. It was so good, we had to split it into two parts!
Remember…  Beauty & Change begin within,
– Jeffrey Paul
**On Friday of this week, we will be announcing our winner from the surveys you submitted.  Be sure to check back to see if you were selected!
RESOURCES:
In this post, we referenced the following resources:
Website:  http://www.andreavecchio.com
Book:  Live Your Playlist by Andrea Vecchio
Quote:  "The Man in the Arena" by Theodore Roosevelt