Our #1 priority is the health of our guests, our team and their families.
We have been closely monitoring the fast-evolving situation with the corona virus and wanted to give you and update.
Currently, our center will remain open. We are monitoring the guidelines put forth by Governor Mike DeWine, and feel that by remaining open we are meeting the states directives especially since the majority of our services are performed in private room settings with no more than our guest and our Hair and Scalp Specialist.
We have advised our team that if they are not feeling well that their health and the health of our guests is our number one priority and they should stay home to be sure they are well.
We know that your hair and scalp are very important to you, we also know your health is your top priority in this unprecedented time, so we would ask that if you are not feeling well for any reason, that you contact us to reschedule your appointment. 
Additionally, we are doing all we can to reinforce our already high standards of cleanliness and sanitation as we do our part in attempting to stop the spread of the corona virus (COVID-19). With that in mind, we want you to know the following additional steps we are taking within our center so that our guests feel confident and safe when visiting us for their hair and scalp needs.
Our three-step approach is designed to further focus on the health and well-being of our guests and our team. Our three-part approach is made up of Cleaning, Disinfecting and Protective Coating.
The 1st step of our approach is the cleaning stage.  For the last 10+ years we have had protocols in place with the highest standards for daily and weekly cleaning. These protocols are designed not only for the tools used on our guests at the time of their services, but also for all high touch areas such as waiting rooms, styling rooms, door handles and bathrooms. Our cleaning protocol has been and will continue to be completed each night by our team. Additionally, each week we have a cleaning crew that comes in to deep clean and sanitize in order that our center is prepared for the next week. 
We will be increasing our already high standards of cleanliness and sanitation by further focusing on our high touch areas, by cleaning those areas throughout the day.  
The 2nd step of our approach is the disinfecting stage. We have hired a company that has come in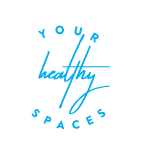 today and will continue to disinfect our entire building from top to bottom in the upcoming months. The company we have chosen is Your Healthy Spaces. This company uses a specialized electrostatic sprayer designed to reach every nook and cranny of our building. The sprayers impact all 360 degrees around a surface killing ALL germs and not just the ones that cleaned during our cleaning process. 
This company performs a hospital grade disinfecting process.  The solutions they use are green, biodegradable, and EPA approved disinfecting solutions that are harmless to humans, animals and the environment yet kills every known pathogen, including coronavirus. 
The 3rd step of our plan is the protective coating phase. Your Healthy Spaces has applied a proprietary protective coating on all high touch areas designed to kill any bacteria or viruses before the virus can even land on the service.  
We are committing to our three-part approach for the next several months, with the goal to make sure our guests, our team and their families are taken care of and feel confident and secure when coming in to our center.
We will continue to closely monitoring the situation and will continue to update you as necessary. 
Thank you for continuing to trust us with all your hair and scalp needs!
~ The Hair & Scalp Specialists