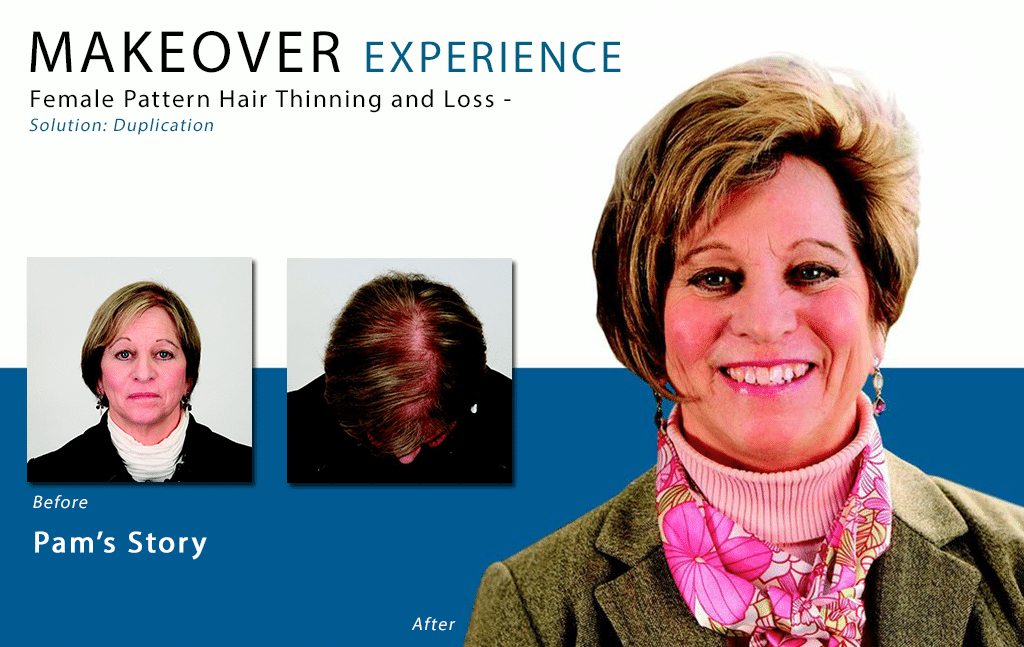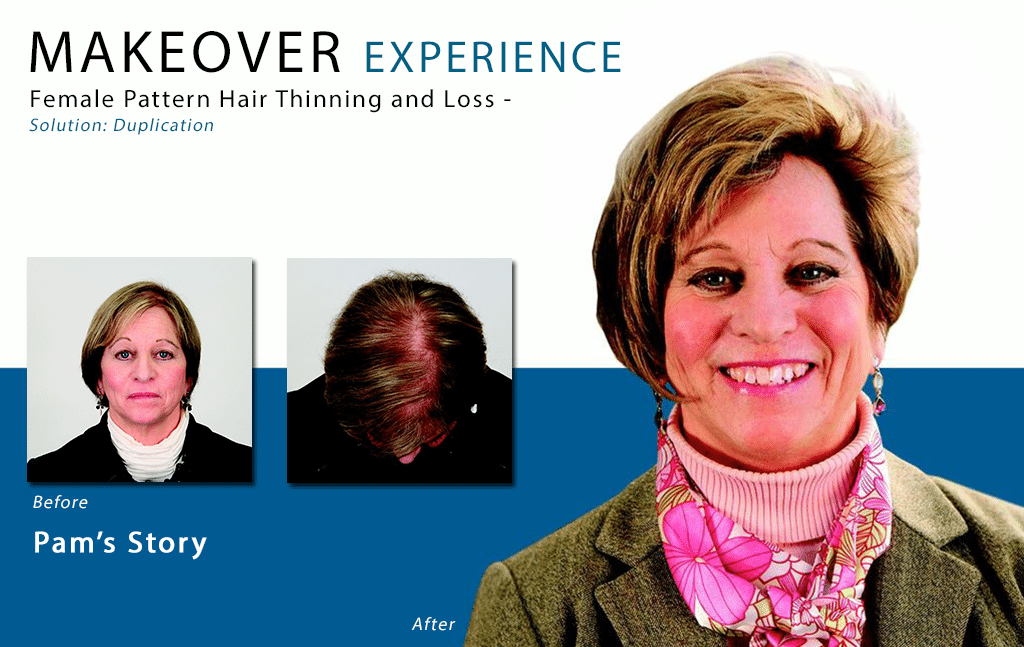 "I feel so confident. I can say 'yeah' and 'hooray' – this is the Pam I used to be!" –Pam
My good friend Pam had hair loss, which greatly affected her life. At 63 years young, this retired school principle was devastated. She remembered her mother going through the trials and tribulations of hair loss and the struggles of trying to style her hair to camouflage the thinning. All of which didn't work. Pam told herself she would never go through that and yet with her significant hair loss, she was right where her mother had been. Pam came to us at Jeffrey Paul salon and we were able to help her find a solution that allowed her to live her life without the worry or stress associated with thinning.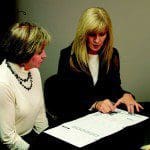 Consultation:
We helped prepare Pam for her makeover by beginning her experience with a consultation to review each step of the process. We outlined options for color and style while ensuring that lifestyle and preferences were a major factor of the outcome for her replacement system.
Evaluation & Assessment:
Then, we evaluated Pam's hair thinning and loss. We classified her loss based on two categories, diffusion and pattern. These measurements help determine the level of loss and thinning. In Pam's case we determined she had Diffusion Grade 3 with pattern stage 2 loss.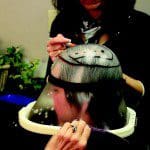 Design & Mold:
The next step in Pam's makeover was the contour analysis. By using a mold and template, we were able to create a personal blueprint of Pam's head in order to create her personal hair system. This helps to ensure that the piece fits properly.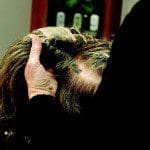 Recommended Solution:
Due to the amount of loss that Pam was experiencing we recommended a Duplication system because Pam needed a solution that provided more hair due to less of her own growing hair to incorporate into the design. A duplication system is designed to give more extensive coverage to restore the appearance of a full head of hair.
We opted to attach her system using an Extended Wear method, which uses a combination of adhesive and bonding materials. This allows Pam to live her already active lifestyle.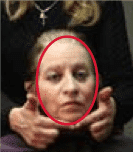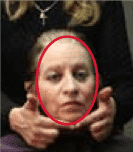 After attaching her new piece, Pam received a cut and style to match her face shape. Since Pam has a perfectly symmetrical oval face shape, any style works! We decided to keep Pam's hair short and layered for a natural look.
If you're experiencing symptoms similar to Pam or if you would like to learn more about the right solutions for your individual hair loss please email or call me to set up a private and personal consultation with one of my consultation specialists. Or to get your free copy of my Personal Hair Loss Evaluation eBook Guide, which helps determine your loss and best personalized solution, all you need to do is sign up for my blog!
Remember…Beauty Begins Within