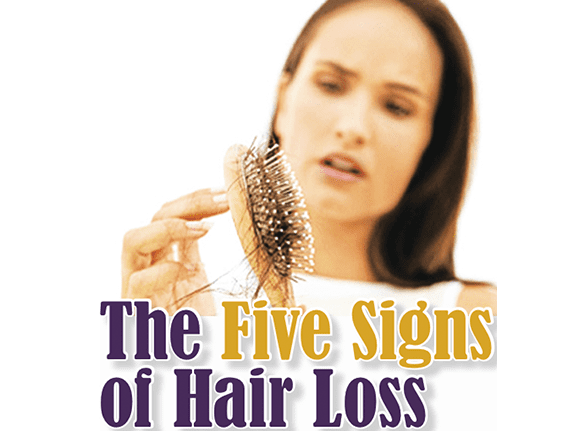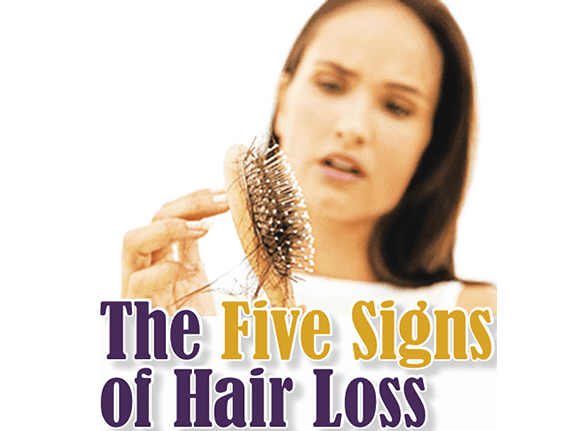 A woman's hair is important to her. It is the frame that brings together all of the elements of her face. Hair has a language all its own. It tells the world whether you're casual or businesslike, playful or serious. So looking down at her brush, and, for the first time, noticing strands of hair can send a woman into a panic. Immediately, she might wonder, "Am I experiencing hair loss, or merely losing a few strands?"

The good news is there are some signs and questions you can ask yourself to determine if you are losing more hair than you should. I have been a hair loss specialist for over 35 years and have put together a list of five telltale signs that will help you determine if your hair loss is something to fret about – or not. Ask yourself these questions:
1. When I wake up in the morning, is there hair on my pillow or in my bed?
2. Do I look in the mirror on a regular basis and wonder how I'm going to keep people from noticing the hairless spots on my scalp?
3. Despite my committed use of expensive and guaranteed-to-grow products (everything from shampoo to scalp stimulators), does my hair still not grow past a certain point?
4. Have I, or a loved one, watched hair come out due to Alopecia, Trichotillomania, Chemotherapy, or other illness and felt powerless to do anything about it?
5. Am I losing more than 100 hairs per day?
If you answered "yes" to any of the above questions, then you are a likely candidate for treatment. My team and I understand that when discussing hair loss, it's about so much more than that. It's the loss of confidence, self-image, and identity. My team and I can help recommend the right treatment solution for you to help prevent further hair loss or help restore the hair that has already been lost.
If you would like to learn more about the right solution for your individual hair loss please email or call me to set up a private and personal consultation with one of my consultation specialists. Or to get your free copy of my Personal Hair Loss Evaluation eBook Guide, which helps determine your loss and best-personalized solution, all you need to do is sign up for my blog. 
Remember…Beauty Begins Within