"I didn't recognize myself at first…I was so excited I jumped for joy! I can't wait to go out and be myself." – Linsey
Linsey was diagnosed with Grave's Disease, an autoimmune disorder leading to hyperthyroidism, back in 1996. As we spent time with Linsey we found that her hair loss was caused by a combination of Graves' Disease, Hashimoto's Disease and the medications associated with them. For these types of diseases that cause damage emotionally, and physically it's so important to build awareness so that women who may be suffering can seek and find help.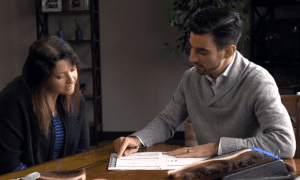 Consultation:
We prepared Linsey for her hair system by having a personalized discussion with her about her hair loss and determining which solution would be best for her specifically.