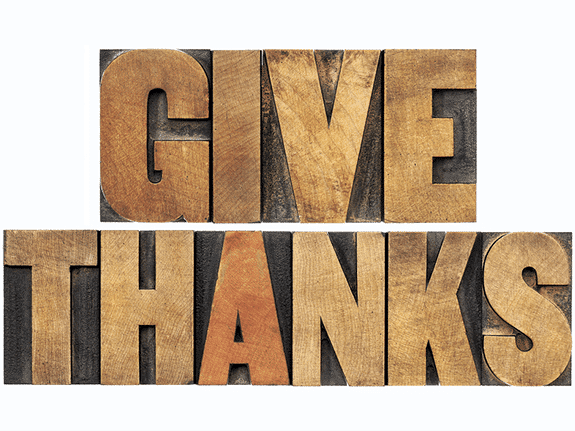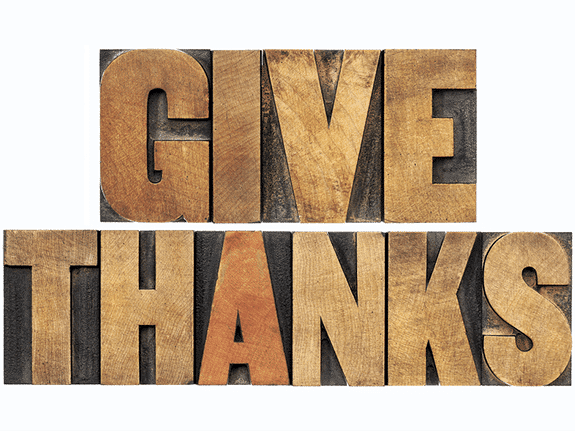 "I am grateful for what I am and have. My thanksgiving is perpetual." –Henry David Thoreau
Many around the Thanksgiving table will barely take the time to enjoy the traditions of the holiday before rushing out to score the best shopping deals.  Recently, we even came across a website that defines Thanksgiving as "a holiday on the fourth Thursday of November that precedes Black Friday."   Thanksgiving is about so much more than turkey and sales.  It's about thankfulness and the recognition that we are all blessed with positive things that come our way in life.
Every Thanksgiving as our family gathers to eat more than any human should in one day, we always take the time to reflect on the past year and say thanks for all the blessings in our lives.  With that in mind, we give you the five things we're most grateful for this Thanksgiving.
Relationships – We're thankful for our loving family, friends, colleagues and clients. We're fortunate to have so many amazing people in our lives.
Laughter – We're thankful for the pure joy of laughter. They say that laughter is good for the soul, and we couldn't agree more.
Faith — Faith makes our lives richer and brings us peace in good times and bad. We're so thankful to have a relationship with God and for our faith in Him.
Freedom – We're thankful to be living in the United States and grateful for the men and women (and their families) who are serving in our military.
Today – Every day is a new adventure, and we're grateful for the opportunity to make a positive change and experience all life has to offer.
All of us wish everyone a happy, thankful Thanksgiving and invite each of you to spend a few minutes to acknowledge the things in your life that make it truly special.
– The team at Jeffrey Paul Hair Restoration Center