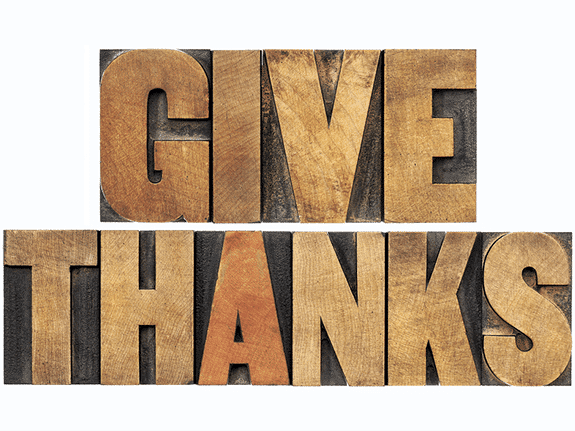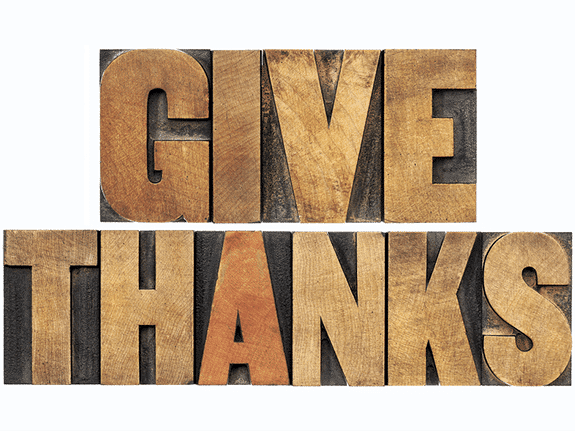 Today is Thanksgiving – a day for us all to remember what we are thankful for…but what about the other 364 days of the year???
Life throws challenges at us and while it is easy to give thanks when everything in our lives is going well or the way that we want it to be, it is a discipline to give thanks even throughout life's challenges.
Overcoming difficulties, depression, anxiety, disappointment, failures and so much more is a part of our lives and by being thankful on a regular basis, you will appreciate more and live a happier and more fulfilled life.
Remember that God loves us so much that even throughout the challenges we face He is by our side and helping us through it all. If we choose to discipline our thoughts and words, to be thankful for where we are at in our lives and what is to come, then we will diminish the negative feelings, thoughts and actions and focus on our positive life experiences.
As you gather this year, possibly with close loved ones, and give thanks just recollect on the good that has happened and that is still unseen and being worked out for your future. It's time to unleash the "Gift of Thanksgiving!"
"Summing it all up, friends, I'd say you'll do best by filling your minds and meditating on things true, noble, reputable, authentic, compelling, gracious—the best, not the worst; the beautiful, not the ugly; things to praise, not things to curse. Put into practice what you learned from me, what you heard and saw and realized. Do that, and God, who makes everything work together, will work you into his most excellent harmonies." (Philippians 4:8, 9 MSG)
Remember…Beauty Begins Within