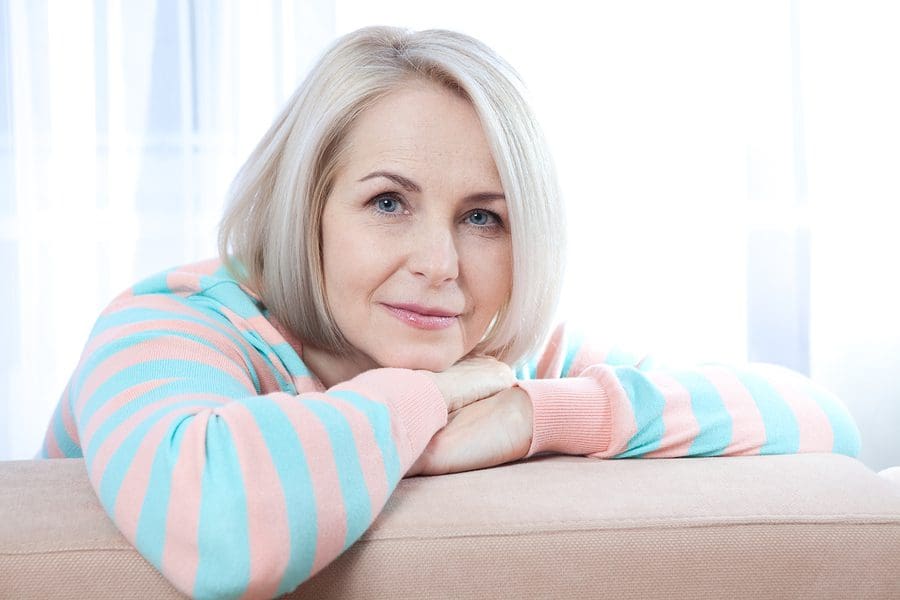 Ah, menopause! That natural biological process and inevitable rite of passage that all women experience at some point in their lives. And while every woman's menopause experience is different, there are some common menopausal symptoms that cause the greatest disruption to everyday life. While hot flashes, mood swings and weight gain are expected during "the change," many women are unaware and unprepared for the hair thinning and hair loss that can take place during this time. In fact, nearly 40 percent of women experience hair thinning during and after menopause.
For women going through menopause, the cause of hair loss is almost always related to hormonal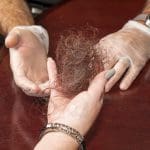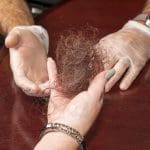 changes. The body produces less of the female hormones estrogen and progesterone, which are the main triggers for hair growth. When the levels of progesterone and estrogen drop, hair growth slows and hair tends to become thinner. Lifestyle changes, including diet and sleeping habits, can also take a toll. For women experiencing menopause, the added anxiety of hair loss can have devastating effects on one's self-confidence and daily outlook.
If you are pre-menopausal, currently experiencing menopause, or suffer from post-menopausal hair loss, there are steps you can take to prevent and treat hair loss and improve the strength and quality of your hair. At Jefferey Paul Hair Restoration Center we are dedicated to helping women maintain a healthy scalp and hair before, during, and after menopause. Our experts are trained in trichology, and using our exclusive ScalpCheck®, can assist in cultivating the best environment for hair to grow and minimize hair loss.
"Many of our guests in their 40s and 50s are surprised by the amount of hair loss they experience during and after menopause," says Emmanuel Paul, a Certified Trichologist at Jeffrey Paul. "Our ScalpCheck® is a wonderful preventive measure that can help safeguard against menopausal hair loss issues."
ScalpCheck® is a one-hour examination of the hair and scalp that allows our professionals to check a guest's history with a series of questions about hair cleansing routines and product usage. Through a series of tests, we are then able to determine the current hair loss rate (normal, thinning, advanced) and identify any heredity issues.
We then check important scalp values by performing three non-invasive probes to test the scalp's pH, oil and hydration levels, and perform a physical scalp and hair checkup to ensure that conditions are ideal for the hair growth cycle during and after menopause. A video scope with three lens magnifications allows us to view your scalp more closely to identify issues and set benchmarks for hair loss.
Why ScalpCheck®?
Before Menopause – Hair loss is often not at the top of the list of concerns of symptoms of menopause. That is unless you are already experiencing hair problems such as hair loss, dandruff, itch or excessive oiliness. It is important to begin getting your scalp in the optimal condition to maintain healthy beautiful hair through menopause.
During Menopause – It is essential to properly care for your scalp and hair during menopause. You want to do everything possible to help create the optimal environment for your hair to grow so you can minimize any potential menopausal hair loss. If you have not received a ScalpCheck® yet, now is a good time to do it. If you already have had the analysis, our team may adjust your protocol to better maintain your hair.
After Menopause – If you have done the proper prep work of getting a ScalpCheck® and taking care of your hair and scalp, the loss should be minimized and the growth factor increased. This means even though some initial shedding occurs, hair should come back strong instead of miniaturized (thin). If you are just learning about the importance of the scalp, schedule a ScalpCheck® that can address any scalp and hair concerns and help restore them to a healthy and optimal state.
Not Menopausal? – ScalpCheck® is still for you! If you suffer from dandruff, excessive scalp itch, hair loss or thinning and oily hair, you're not alone. Most people experience some degree of one or all of them. Don't self-diagnose your own hair and scalp problems. ScalpCheck® will reveal the true reason and help you put those issues behind you.
Once the ScalpCheck® is complete, we develop a custom treatment plan, including in-center and at-home treatments that can minimize the hormonal effects menopause has on your scalp and hair. The symptoms of menopause do not have to include hair loss. Call us today to get your ScalpCheck® and enter the next phase of womanhood with confidence.
To schedule your ScalpCheck®, please call (440) 333-8939 or:
Schedule Your ScalpCheck